One of the best things about selling online is the opportunity to reach prospective customers anywhere in the world. But if you're attracting a global audience (yay!), you'll likely find yourself fielding questions and requests in multiple languages, many of which your chat team doesn't speak (hrrm).
Sure, you can cut and paste chats into a third-party online translator. But that adds up to a lot of valuable time — we know, because with customers in 170+ countries, we've been doing it for years! So we came up with a better solution: the Live Chat Translation PowerUp.
If you, like us, have been following the cut-and-paste translation protocol, we think this PowerUp just might change your life ;-) Live Chat Translation provides:
• Fast, automatic visitor language detection
• Chat-by-chat control over language and translation settings
• Immediate two-way translation, to and from 100+ languages, in the chat box and console
Here's what you'll see in your chat console when Live Chat Translation is enabled: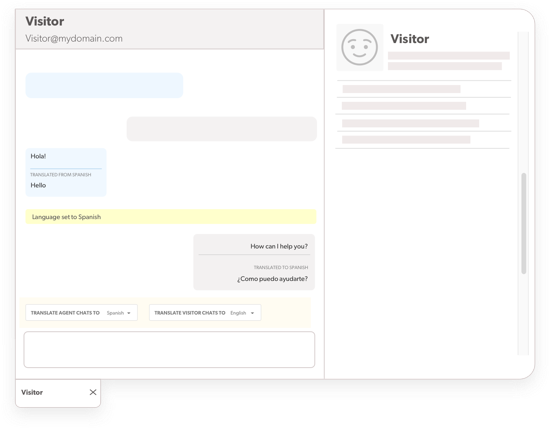 And here's what your visitor will see in the chat box: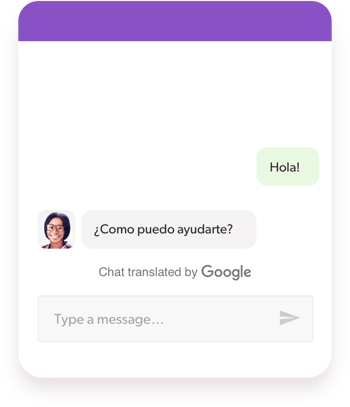 At Olark, we don't think a little thing like a language barrier should ever stop you from growing your business. So if you're ready to start handling international chats like a champ, and closing more sales from around the world, give this new PowerUp a try. We hope you love it as much as we do!
Questions? Find us on chat at www.olark.com. No matter what language you speak, we're here to help!