Getting frustrated at work happens to everyone, and everyone should prepare their own survival tactics for feeling overwhelmed or frustrated.
When your work is customer support, and your job is to wear a happy face while dealing with angry customers, well it can be challenging to say the least. Heck, sometimes I get overwhelmed and frustrated when I get two chats at once and they're not both asking, "Where is your pricing page?" DO I LOOK LIKE I HAVE ALL THE ANSWERS PEOPLE?
I digress...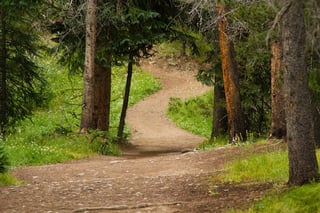 Helping customers can be rewarding and frustrating at the same time, and the type of day you're having will play a huge part in whether you're feeling energetic and resilient, or just downright frustrated.
Olark Happy Customer Consultant, Brooke Gosden, recently wrote an article about ways to avoid letting a bad day 'snowball' and affect your chat support.
[READ: what new Olark Live Chat operators should learn first]
In Brooke's article we meet Lucy, who is having a less than optimal day even before logging on to Olark. She woke up late, burned her toast, and got stuck in traffic. She's wishing she could just go back to bed, or at least for a long walk in a forest.
As a follow-up to her article, I got on the phone recently with Brooke to discuss how to prevent a 'bad day' from snow balling. We all have bad days, but how do we prevent that frustration from spilling over into our support jobs?
You can listen to Brooke's interview here:
Key Takeaways: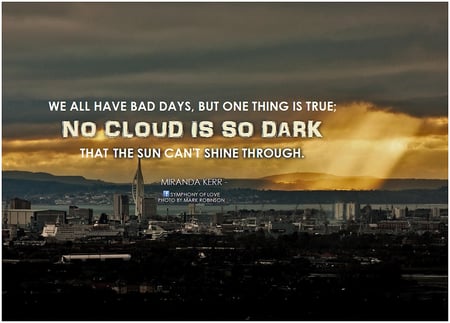 We all have bad days. They key is not to let the day snowball into your support shift. Before you come onto chat, find a way to clear your head before so you are focused on your customers and their questions.
Find an internal way to hit the 'reset' button. If Brooke is having a bad day, she loves to go outside, get some sun on her face, and go for a solid walk to clear her head. [In a previous interview, Ryan suggests having a good stretch routine.
You have time. Live chat is instant - almost like being face to face - and it's easy to fall into a trap of thinking you don't have time to research an answer. This mindset can make chat feel overwhelming. The truth is, you have time, and customers will usually give you time to find an answer if you communicate that you're looking for one. Don't get frustrated if you don't have the answer right away - just set the right expectations about when the customer can expect an answer.
Learn the basics to avoid frustration. If someone is asking you to do something you don't know how to do, even a basic conversation can become overwhelming. Review frequently asked questions so you can move through simple customer questions faster. Remember to always have the help center open when you're just starting out.
Don't be afraid to set yourself away. If you get a difficult chat and you think it's going to need a lot of your attention, it's okay to just focus on that. And take breaks when you need them - walk away from the computer for a bit and come back fresh and ready to help.
If you liked this interview, be sure to follow the Olark Live Chat podcast: