I love sending long, breezy emails to friends. But I've been busier than ever these days and find myself texting a lot, while emails sit untouched. I know I'm not alone. You're probably saying, "Yeah, welcome to the 21st century!"
This move towards speed and low-friction communication is a huge trend, especially among my generation, Millennials (and Gen Z).

Live chat is like texting, but for your business website. It's low-effort and immediate for your customer, bringing higher customer satisfaction, conversions, and revenue. I really appreciate chat features, and have talked with way more businesses since they became commonplace!
(Yup, that's me on live chat.)
If you have a business website, there's about a one in three chance you're using the popular open-source WordPress platform. Companies love the vast WordPress "ecosystem" of plugins and flexible designs to customize their sites themselves.

Did you know that you can add a live chat plugin for WordPress to your site in seconds? You could be chatting with customers like me right now.
Olark live chat for WordPress works for B2B, B2C, nonprofits (included here is the amazing organization MADD)… They love the combo because it's fast, user-friendly, and customizable.

Now, let's hear from eight real businesses using Olark and WordPress to offer standout customer support, reach donors and constituents, convert more leads, and make the sale!
1) Command Alkon: Converting valuable B2B construction leads with live chat
Command Alkon is a global company that provides software solutions for construction materials suppliers and buyers. Their products automate end-to-end operations in the construction industry. Marketing technology specialist Luke Ferguson is one of several live chat agents at the company. He shared how Command Alkon generates and nurtures leads with Olark on WordPress.

"A few years ago, we did a re-branding of our site. We looked at becoming more customer-focused, and how to make it easier for customers to learn about us and get started with our solutions. That's when we implemented Olark live chat.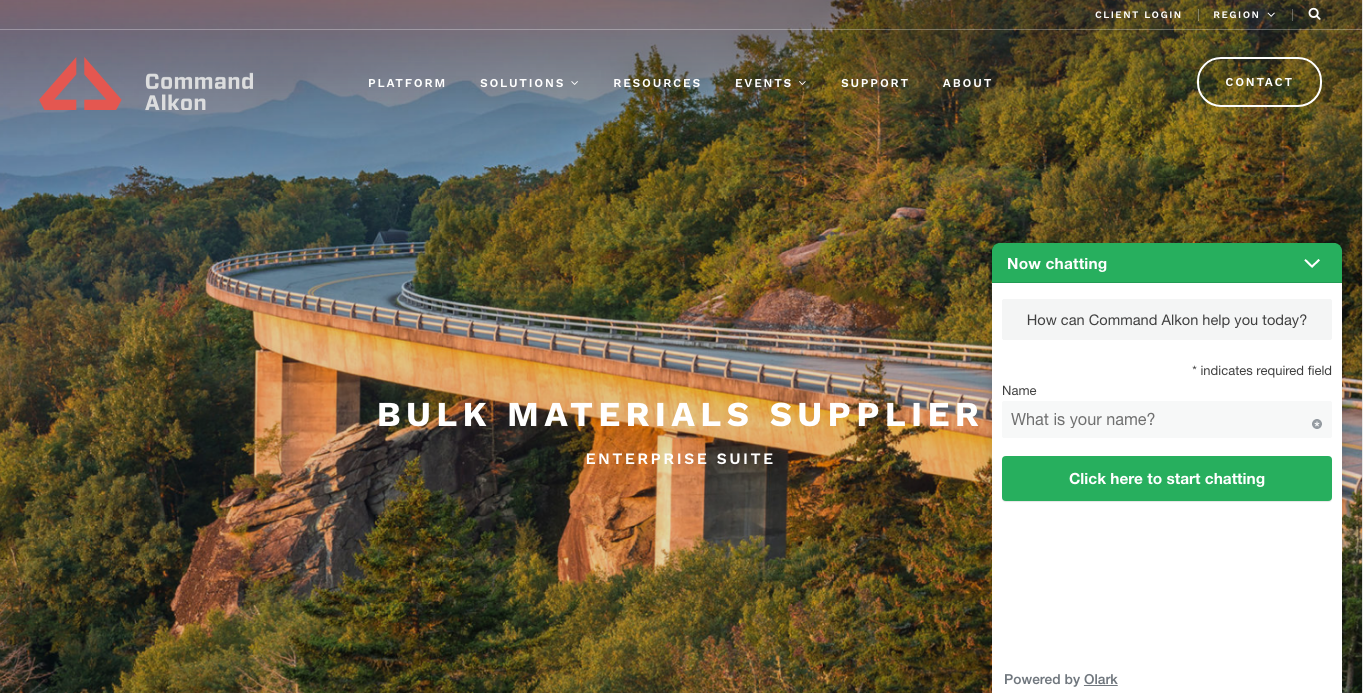 "We've had WordPress a long time. It gives us a lot of flexibility with custom templates and themes and a lot of plugin tools. And Olark is easy to get on every page that we want.
"Olark reduces the barrier to an initial conversation with us. Website visitors can easily type without having to pick up the phone and call. It makes it very easy for potential customers to ask questions and figure out if our products are right for them.
"When people read through our landing pages and have a question not answered on the page, it's really helpful to answer them on live chat.

"I've seen a lot of customers come through Olark, very interested, saying, 'I was recommended your software by somebody else, how do we get started?' We take their information in the chat, connect them with sales, and then it becomes a conversion pretty quickly."
2) MADD: Connecting with victims, survivors, donors, volunteers, and more
Mothers Against Drunk Driving (MADD) is a nonprofit organization with a mission to stop drunk driving through policy change and provide support and advocacy for those affected. Heather Estudillo, MADD's national director of victim service, discussed why and how they use the combination of Olark live chat on their WordPress-based site.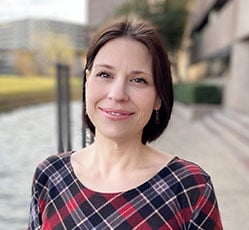 "When trying to find a live chat service, we had to consider several factors. Among those factors, ease of use for both victims and survivors, and for our staff, was a priority. We also needed an option that would allow us to quickly log in anywhere, track our contacts, and send messages when our team wasn't available. Olark provided all of that and also met our affordability requirements.

"MADD's technology goals are to choose best-in-class solutions that will be easy to manage with a high ROI and low recurring maintenance costs.
"WordPress is the market leader that powers 30% of all websites on the web. The solution is loaded with built-in SEO boosts and is very easy to customize, even if you are not a developer, which gives us much more flexibility between user roles.
"Everything needs to be mobile-first, and the optimization tools for mobile within WordPress are simple. There is also a large marketplace of WordPress plugins and integration tools that allow you to integrate with many third-party solutions.
"The online community for WordPress continues to grow, and WordPress is a very cost-effective solution where you have a large number of partners, hosting solutions, and vendors to choose from.

"MADD's goal is to provide many different types of connections to victims and survivors of drunk and drugged driving to receive the benefit of the free services we offer. When we looked at engaging them in different ways, other than phone or email, we saw an opportunity to use a live chat feature to provide another way to connect.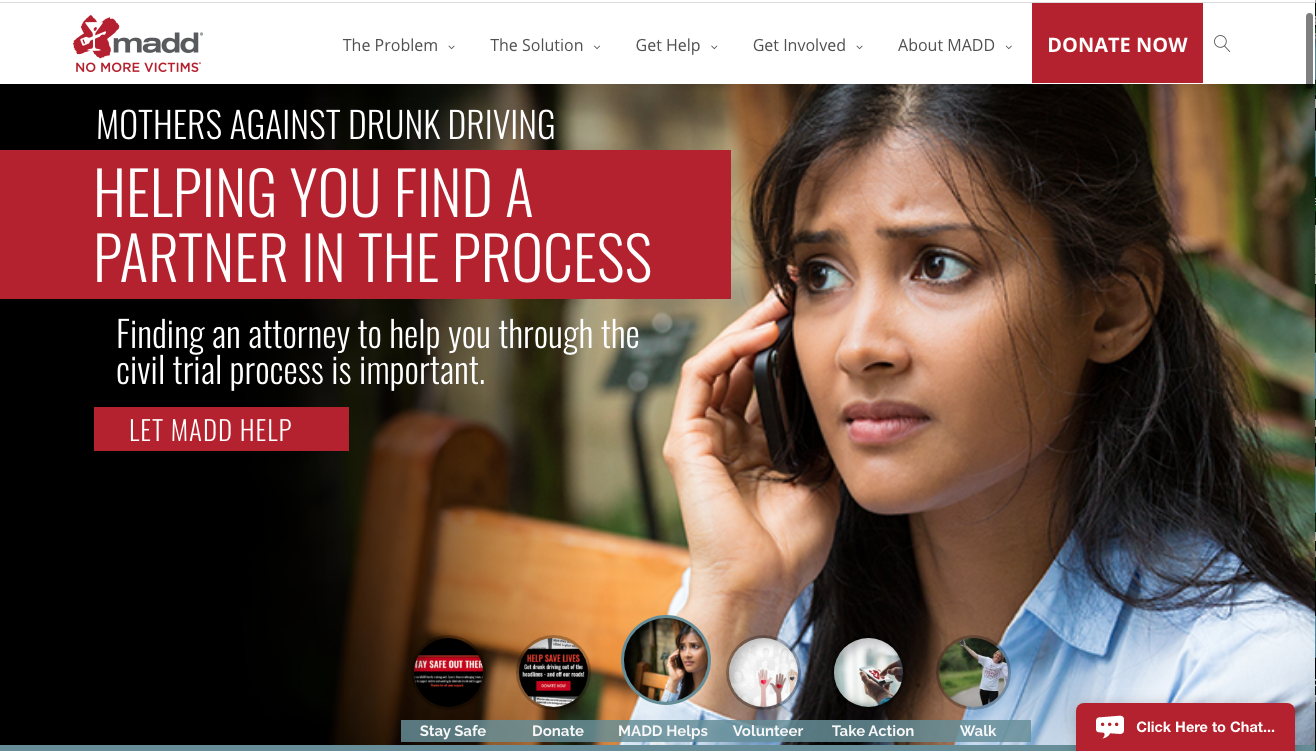 "Olark live chat has allowed us to connect to victims and survivors, donors, potential volunteers, and the general public. Even though our primary goal was to reach victims of crashes, we end up engaging with many other populations, which ultimately benefits the organization."
3) FeneTech: Standing out in ERP software with chat
FeneTech is a B2B software company for the fenestration industry (glass fabrication, windows, and doors). Their enterprise resource planning (ERP) solutions help run manufacturers' processes from start to finish. Samantha Hudeck, manager of administrative services, explained how she and her team use Olark to make a positive impression on prospects and set their company apart from competitors.

"WordPress was the easiest, most user-friendly platform to maintain on our own. We're able to make changes on a day-to-day basis without needing to call in outside resources.

"We were looking for ways to stand out amongst competitors, and they didn't have an online chat feature. We were also seeing a decrease of people filling out the contact form on our website.

"So we tested 5 different live chat platforms to find what was best for us and we chose Olark. I think Olark live chat has given us the ability to reach people that we were potentially missing out on.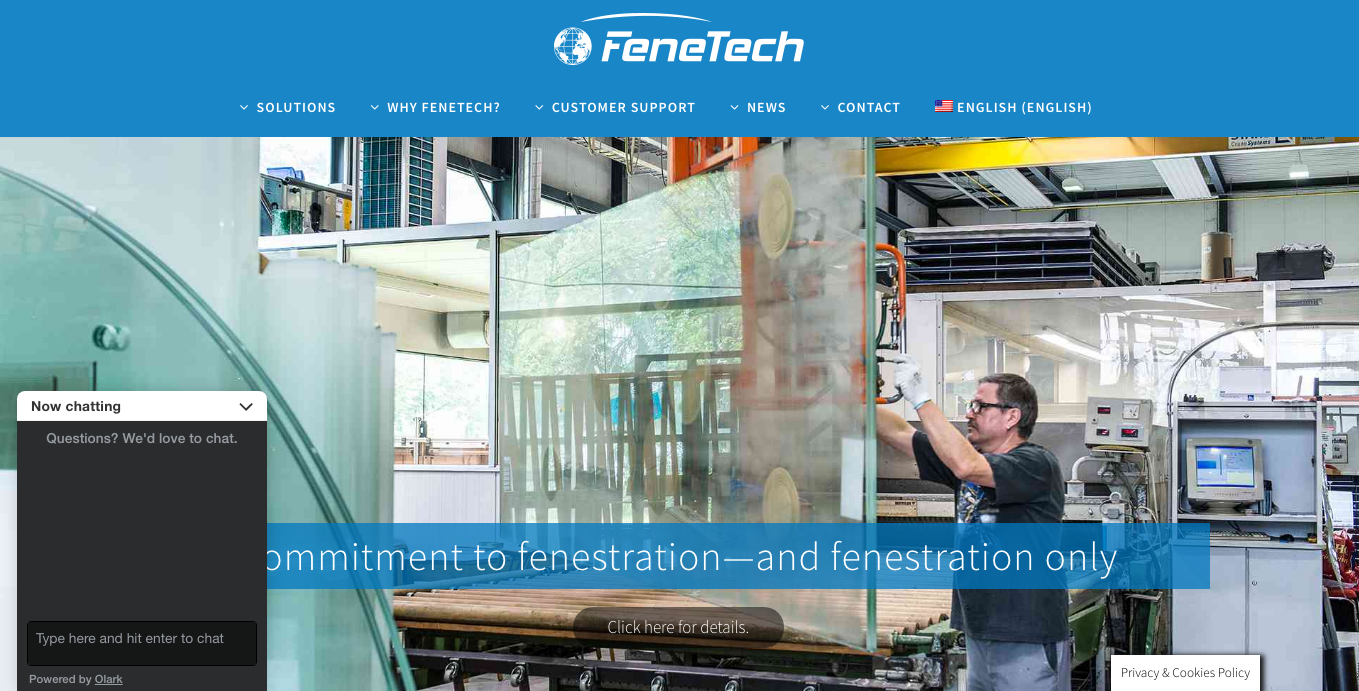 "Our main focus is leads and prospects. Olark has helped us capture information for potential prospects in a non-traditional way.
"Everybody's trying to make a lasting impression. A prospect's first impression might be your website. If they have to click through 3 different pages to get contact info, are they going to get turned off? Whereas if chat pops up, they can say, 'This is great, they're here for me.'
"All of our trade shows and industry events were moved to virtual platforms because of COVID-19. Our main focus was to drive all virtual trade show traffic to our website and try to engage in a more personal conversation there. Because we had Olark live chat, it was very quick and easy for a visitor to ask a question, and not have to go out of their way to fill out a form or send an email and wait for a reply.
4) Mactech, Inc: Assisting field machining leads
Mactech, Inc. is a US-based business offering on-site machining services from minor to major repairs and constructions. Luke Wittenbraker, Marketing and Sales Director, discussed how Olark plus WordPress gives a user-friendly way for his team to answer prospect questions.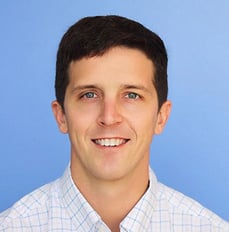 "I chose WordPress because of its ease of use for updates and site management for non-tech-savvy users.
"I chose Olark because of its simple implementation and its ability to create another avenue for potential customers to reach us when they need us. Some customers don't want to pick up the phone, and contact forms don't always give immediate gratification.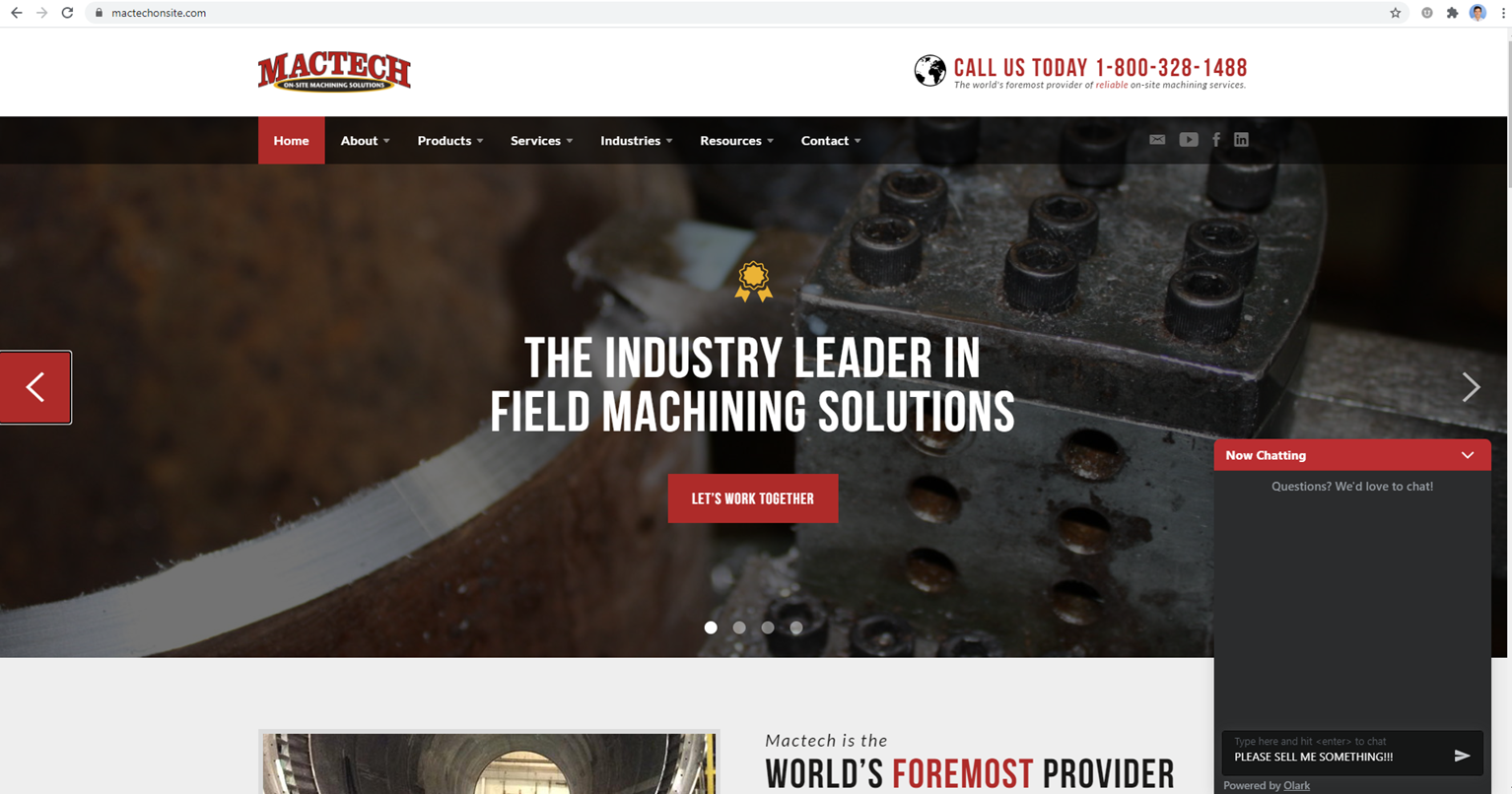 "Chat allows us to find that happy medium where we can create a conversation with a potential customer to answer a few questions, and get them directed to the right resource."
5) Eventize: Providing best-in-class support for events management software with live chat
Eventize is a Brazil-based digital platform for company and academic events management solutions. Owner Marco Prauchner shared how his company became known for excellent customer service when using Olark on their WordPress site.

"We chose Wordpress for its easy content management and ability to collaborate with the team of editors.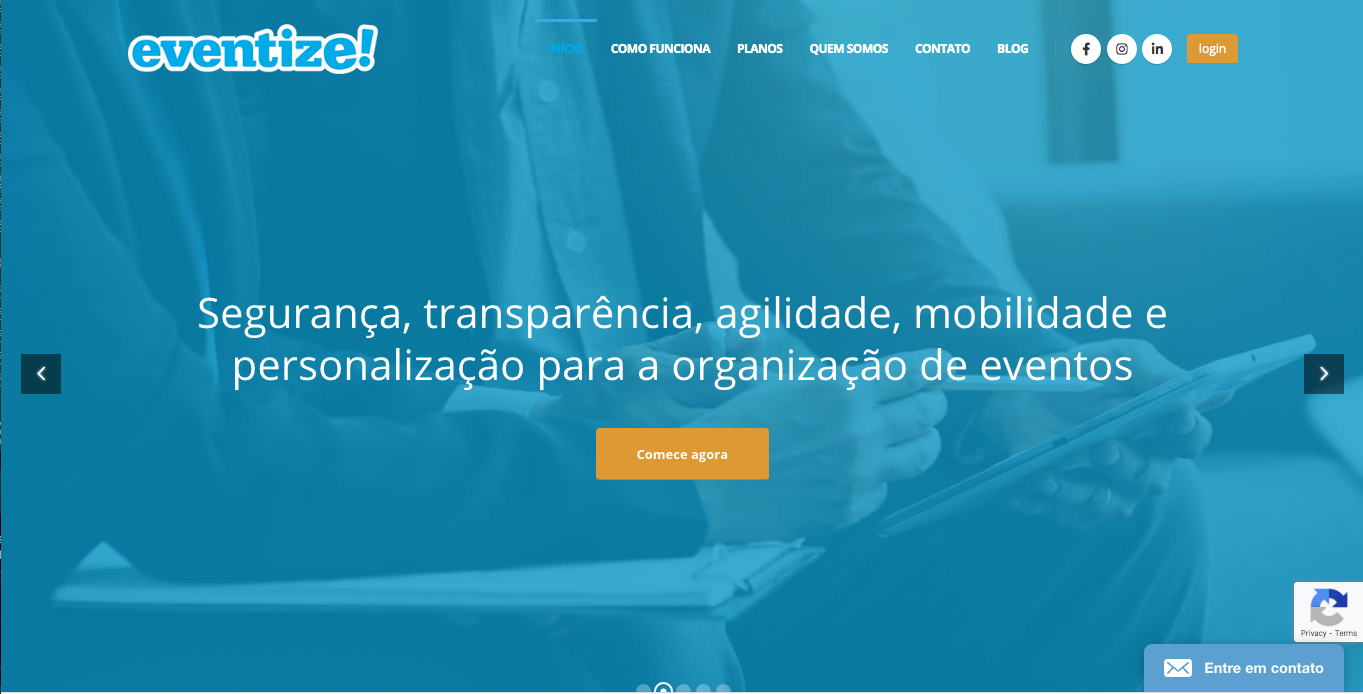 "Olark was the best platform we found at the time to meet our needs. The personalization of the chat was also important in the choice. Live chat has a strategic importance in the support and relationship with our customers and prospects. It's helped us to resolve specific issues in real time. In addition, we keep a history of interaction with users.

"With Olark, our company became known in the market for its agility in support and customer service, mainly because of having an attendant who is a real person."
6) Wordy: Converting copy-editing customers with chat
Wordy is a real-time, human copy-editing and proofreading service in the UK. Anders Schepelern, CEO at Wordy, enjoys the easy compatibility between Olark and WordPress, and the ability to convert and satisfy more customers.

"WordPress was relatively easy to implement next to our app.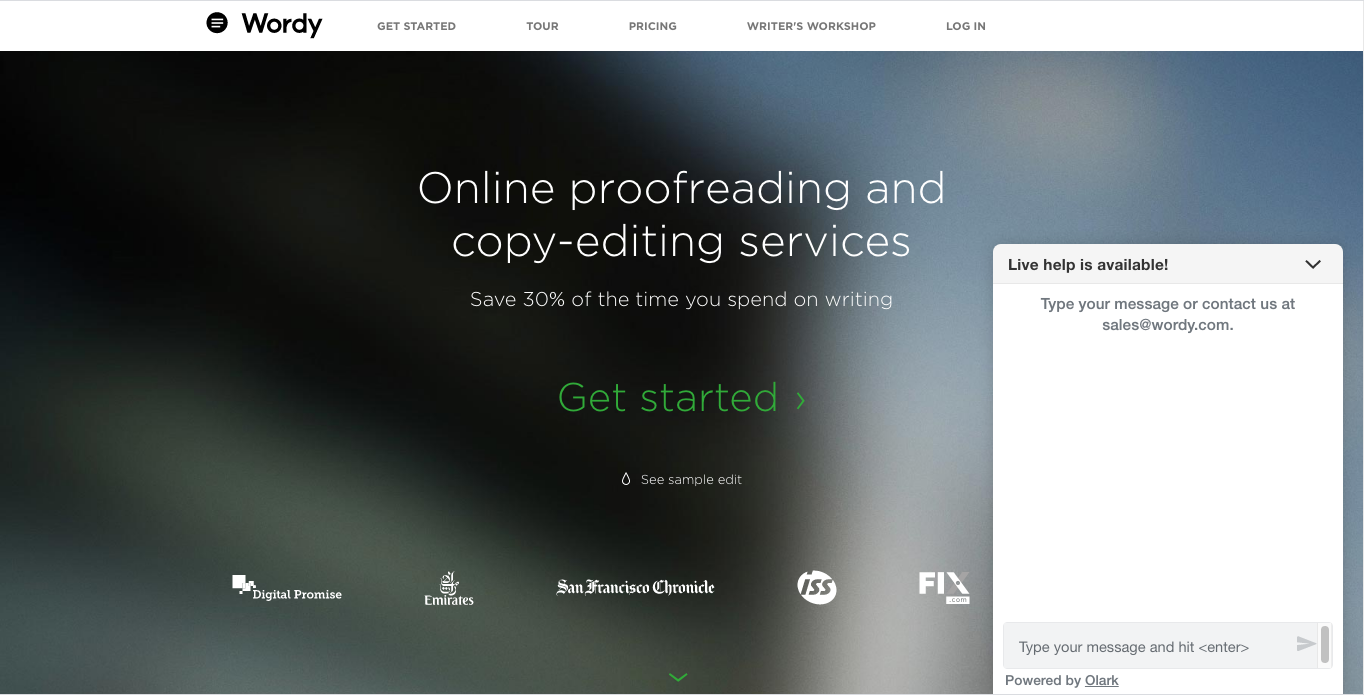 "Olark was easy to implement into the app and WordPress setup. We don't have that many contact points during a given time period, but the ones that we do have convert into new or more satisfied customers."
7) Jungle Software: Selling and supporting B2B/B2C software for filmmakers
Jungle Software is a family-owned software company that makes a suite of tools for producing films and videos. Aaton Cohen-Sitt, CEO, uses Olark live chat on a WordPress site to sell more software and support current customers.

"We were looking for a chat as Jungle Software is a software company and we receive many e-mails on the same questions over and over again, despite having the answers on our FAQ page.
"Olark chat has helped immensely with both sales and tech support contact with our customers. We benefit from its quick connectivity and immediate answers to our customers. It's very helpful for sales efforts."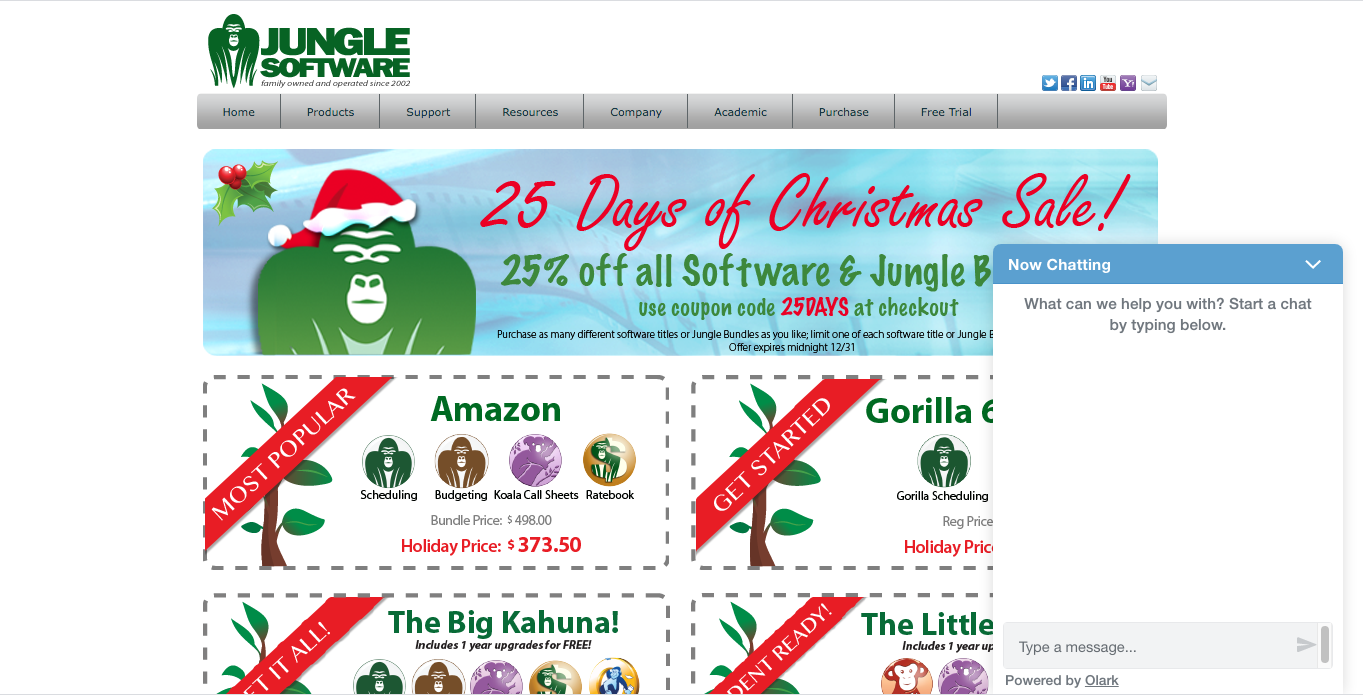 8) Regional Access: Improving the customer experience in food distribution with live chat
Regional Access is a food distributor serving retailers, restaurants, and other institutions across the northeastern US. They partner with food producers and wineries. Dana Stafford, president and general manager, weighed in on how Olark live chat and WordPress help his business provide top-notch customer service.

"We chose WordPress for the ease of use, modern and pertinent templates and useful plug-ins that work well for our needs and aesthetic.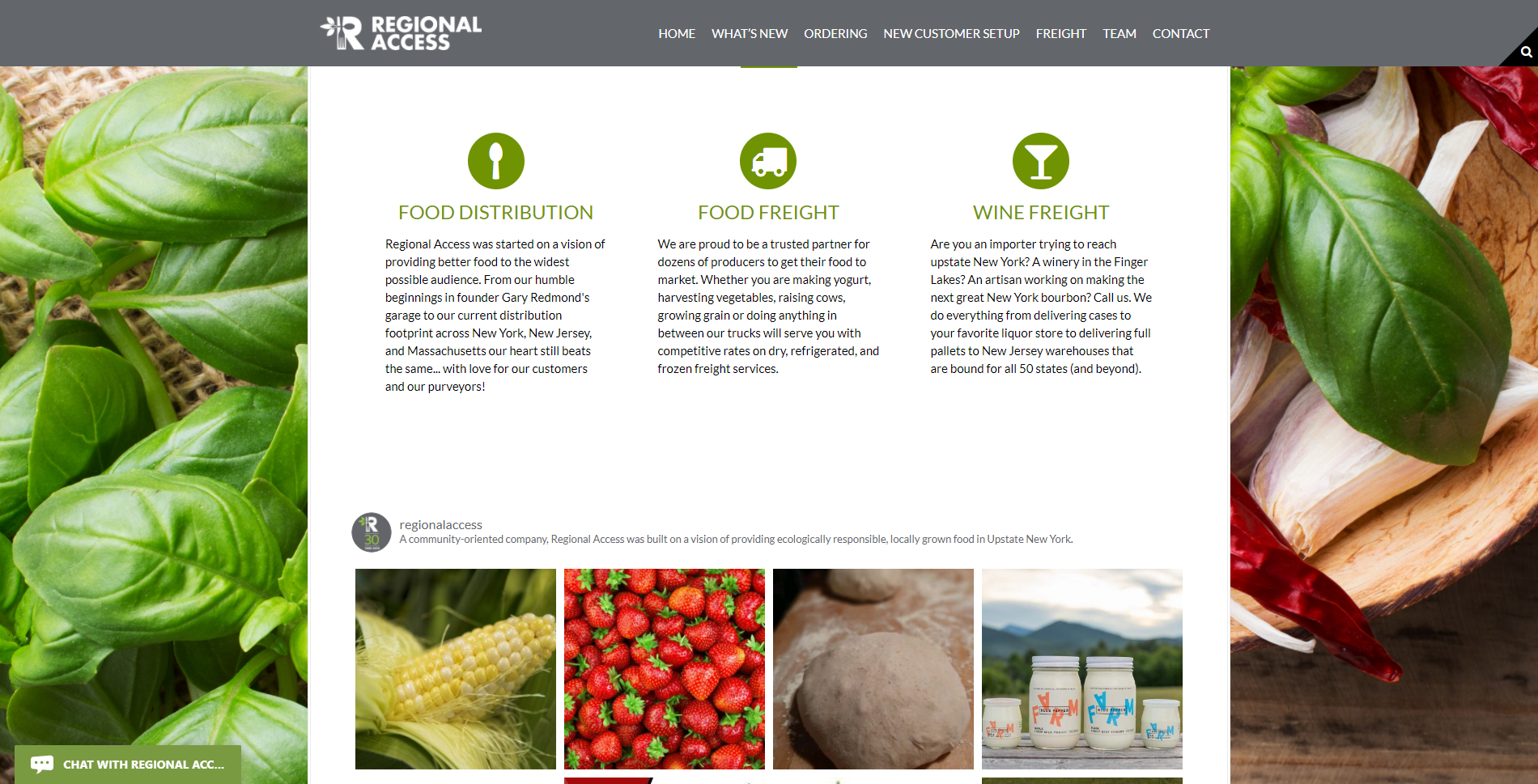 "In our research for chat partner plug-ins, Olark seemed to be the most user-friendly and, of course, the plug-and-play with WordPress made a lot of sense for us.
"Live chat has improved our customer experience and is an expected feature that we are pleased to offer. There are many times when we can answer a simple question for someone that just found us and get them pointed in the right direction."
Inspired by these stories? See what live chat can do for your WordPress website (get started in just minutes)!