Introducing the Olark and PeformLine integration
There are plenty of reasons why you want to review your transcripts. We've written before about how reviewing customer conversations can give you an advantage to overcoming objections in your sales funnel. It's also valuable in understanding where your chats are originating, so you can understand what pages may need optimizing.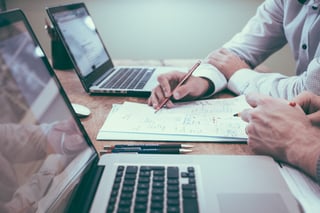 In speaking with the team at PerformLine recently, they pointed out another valid reason for reviewing transcripts: brand and regulatory compliance.
Compliance is a broad term that pertains to, but is not limited to, mitigating risk, brand safety, and market regulations. What does that mean in layman's terms? Essentially - making sure your team isn't saying the wrong things.
In this article we'll explore some reasons why your business might need compliance review and quality assurance (QA). At the end of the article we'll show you how to link Olark and a compliance platform like PerformLine for compliance monitoring.
Why review your live chat transcripts?
We all know that the immediacy of live chat can be tricky. Unlike email where you have time to craft the perfect response, chat requires your team members to think and respond in short order. Even the most skilled chat operators will have moments where they feel a bit overwhelmed, and in those moments, might stray from the party line.
On top of that, live chats are always recorded in transcripts, there is almost always a record of what's been said in a conversation. So unlike a phone call, mistakes in a conversation are on record for those who want to review at a later point in time.
For these two reasons alone, reviewing chat transcripts should be a regular activity in your organization.
But maybe you run a lean organization and don't have time to review all of your customer interactions. Is it necessary? Is there a trade-off to that time investment?
Maybe. To help we've identified five signs you're ready for help with compliance.
5 signs you're ready for help with compliance
1. You're in a highly regulated field
This is probably obvious, but if your organization operates in a highly regulated market, you should have regulatory compliance. These markets might include consumer finance, mortgage lending, debt collection, for profit education, health care providers, cable companies, telephone companies, even small credit unions.
Even if you're confident that your team is in compliance at the moment, you may be required to provide proof of compliance in a future case. It's always good to have your records organized and reviewed regularly to ensure your organization is compliant.
Penalties for failing to be compliant can be steep and should not be taken lightly. Consider any customer touch point within your organization a potential risk and ensure that you have customer interactions being stored in a central repository. If you're not already monitoring for compliance and you're in a highly regulated field, you should start asap.
2. You have a high volume of customer communications
Depending on how much you're engaging with your customers, your volume of customer interactions might be such that you can review it once a week, or once a month, and get a read on your compliance.
But what if reviewing your interactions starts to take more than just one sitting to review? What if your organization is fortunate enough to get the added visibility of a big PR win, or a viral video, and your volume spikes from 100 interactions to 1,000?
Volume of interactions can be volatile at times, and if you or your team is beginning to feel unconfident in their ability to monitor for compliance, it might be time to think about seeking help.
PRO TIP: Consider using Olark Shortcuts to ensure consistency in your responses. Once you have a set of answers you deem 'compliant,' you can set these at the team level so everyone on your team can quickly and easily access the right answer every time.
3. You need help onboarding new employees
When volume goes up, many companies look to outsource their Customer Support or Customer Service departments. Getting extra help without hiring a host of new employees can ensure that the customer experience doesn't suffer, but it does carry the challenge of getting an outsourced team trained on your business in short order.
QA is a good way to ensure that the training you've provided for outsourced employees is working. QA'ing customer interactions - both good and bad - provide every employee with a quick look at how to best answer frequently asked questions, or deal with bristly customers.
If you're considering outsourcing your CS team, you may want to include some form of compliance monitoring to ensure continuity in your customer interactions.
4. You're experimenting with chatbots
Chatbots are an appealing solution to handling low friction customer questions such as, "When do you open?" or "Where can I buy men's pants?"
But as with any new technology, Chatbots and AI are imperfect, and a customer's interaction might quickly reach the limitations of a chatbots natural language processing (NLP). If too many of your customers have an unhelpful interaction with a chatbot, you might lose their faith in your business.
If you're rolling out a chatbot and don't have the time to keep an eye on how it's performing, you might want to consider compliance. A QA platform can keep a close eye on automated responses and, more importantly, customer satisfaction.
5. You're rebranding, or thinking about rebranding
Rebranding your organization is a massive undertaking. For those who have attempted it, you understand that there is a wide array of moving parts that need to be in lockstep for your new identity to take hold.
New messaging and a new company identity take some time for your own employees to get comfortable with too. The way they infuse your new branding into their interactions with customers is crucial.
If you're undergoing a rebrand, or considering one, it might be a good time to consider QA too. Having an objective party review your interactions for continuity can make a world of difference.
Olark Live Chat and PeformLine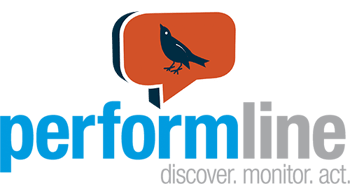 If any of these points have you thinking about signing up for compliance and QA services, it's worth noting that Olark now has an integration with PerformLine's PerformMatch product.
This is a webhook integration we'd be happy to help you set up, although it's a pretty easy setup process to follow. In that process, you'll need to add a custom URL from PerformMatch to complete the connection (your account manager would provide that).
Once the connection is established, your chat transcripts will be posted to the PeformMatch dashboard so that you and your account manager can flag conversations for review. The integration will automatically send all transcripts to PerformMatch so your team will have access to chat conversations alongside email and phone records.
Want to get started? Click here to set up your webhook connection between Olark and PerformLine's PerformMatch: