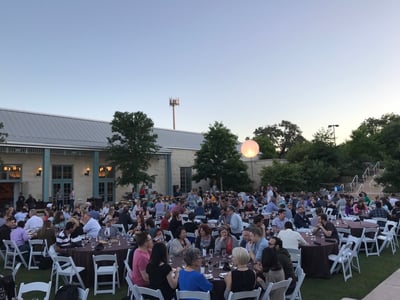 For me - ConversionXL Live is the best conference we attend all year. More intimate than Hubspot's INBOUND conference, the true power of ConversionXL Live isn't in the sessions we attend, but the connections we make over meals, coffee, cornhole, playing Super Mario Bros., gigantic Jenga, karaoke, brewery visits, or any number of other fun activities featured at the conference.
I don't want to sell the sessions short though. Speakers like Sean Ellis, Joanna Wiebe, Brian Massey, Oli Gardner, and many more did a nice job of framing, as Joanna put it, "the problem, the agitation, and the solution" and providing actionable marketing ideas that will help our businesses.
Let's unpack some of those actionable marketing/CRO ideas.
Uncovering user feedback - focus on qualitative data
For me, the key takeaways from the show had to do with copy writing, and highlighting user agitations in an effort to write more helpful articles (a.k.a. content). As Joanna said, "Zoom in on your copy, particularly the product benefits you're listing and ask, 'What does that really mean?'" Also - kill the 'saves time and money' messaging. As Spike from Portlandia says, "THAT'S OVER!"
In talking to Bob Ruffolo, CEO of IMPACT (our HubSpot design agency), he echoed that sentiment. "Opposed to last year, there was a lot more focus on qualitative research and how important that is to the process of optimizing conversions and revenue. I think in the Inbound Marketing world, this is something that we all can improve on. Too often we create buyer personas and "stick them in a drawer" when in reality the market, competitors, buyer needs, and environment all change frequently, which makes qualitative research so much more important."
Bobby Hewitt, owner/founder of Creative Thirst - who I met three years ago at the first ConversionXL Live when we shared a ride from the Austin airport - calls this renewed (re-energized?) attention to qualitative data part of the 'rounded expansion' of CRO a.k.a. 'The whole enchilada.'
"Conversion Rate Optimization is moving toward a more balanced approach, not just quantitative data but also qualitative data, getting the voice of customer and tapping into the emotions of your prospects and visitors. This is what I'm calling a roundedness in the skill-sets used to do CRO."
Increasing conversions is more than landing pages and CTAs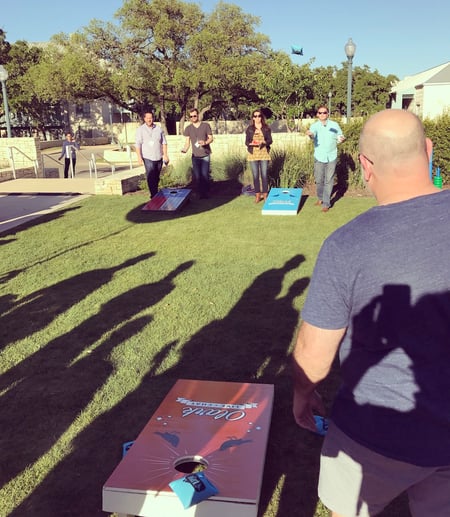 I thought Sean Ellis' talk on Day 3 was particularly poignant. Far too often we think that CRO is a well-designed landing page and tracking clicks until a sign-up or payment. But CRO should also include onboarding and what happens to customers once they become users.
James Valentine of Vivint Smart Home said he found that point similar to the path of what his company is doing. "We began with the home security panel and turned that into the center of the smart home. Conversion XL was a similar journey for me: you think you're focusing on being the best at one thing, but when you take a step back, you realize what's possible when all these smart ideas and people from different parts of the organization come together. As we understand each other better and work together more cohesively, the user experience dramatically improves."
James noted how the diversity of experience and backgrounds of speakers at CXL was also incredibly helpful. "That diversity arms me with a better understanding of how I can engage with my counterparts across the organization on key issues that affect all of us—everything from information architecture, persuasive copy and content, user interaction, personalization, customer journeys, design, performance, and—most importantly—results."
Kiley Peters, CEO of Brainchild Studios says she also appreciated the different viewpoints. "Conversion XL Live was a great experience! I took away a few actionable items to implement with my clients and met a lot of talented people, some of which might lead to potential partnerships. However, it opened my mind to new ways of thinking - that was the greatest takeaway for me. I will absolutely approach UX, design and strategy with a new perspective moving forward."
Scrutinize your data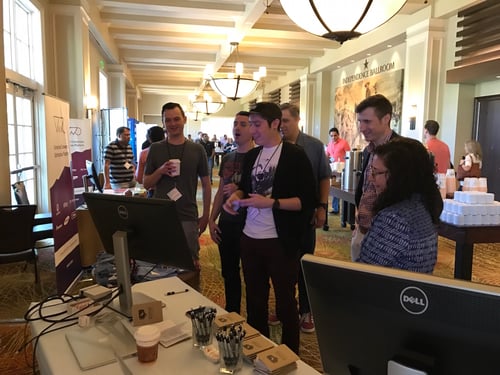 Data is still the lifeblood of CRO though. Michelle Kiss' session on mastering analytics and a conversation with the guys at Analytics Pros reminded me that we can't just 'accept' that our data is right, or that if it seems correct now, that we're asking the right questions of it.
"The amount of data and research presented was insane," was the understatement of the conference from my friend Vin Gaeta at IMPACT. "My biggest takeaway is being objective with your data. Even if your team thinks something is a bad idea, it might be a feature or service that your end user actually wants."
Craig Andrews of Allies4Me.com said nearly the same thing. "Just because someone told you it is so, don't believe it is so. Challenge assumptions and assume nothing."
And for people who do words more than numbers, like Ryan McCready of Venngage, the show was a reminder that CRO is equal parts copy and metrics. "As a content person I was not sure what to expect at CXL but it was definitely worth the trip for my team. Now almost every idea that I think about working on is scrutinized to see if it will help increase our conversions and other key metrics in the long run."
User Feedback doesn't have to be complicated or expensive
Craig also reminded me about the talk of 'guerilla feedback' - the idea that feedback doesn't have to be complicated or expensive. Just ask your customers what they think.

Or, if you're using live chat, make time to go through your transcripts and see what your customers are saying. We've previously wrote about this technique to surface customers' sales objections, and using those to create pre-sales answers on chat. This is somehting you can do on your own - searching for mentions of your competitors or specific product features to see what customers are saying - without a budget for outside help.
Sean Ellis talked a lot about this on the 3rd day of the conference in sharing his experience growth hacking for LogMeIn. Send your users regular surveys and ask them what they think the core value of your product is. Super simple, yet super effective. We've tried that - we asked our customers one simple question, "What is one thing that you wish Olark could do better?" - and it worked great.
Bobby Hewitt mentioned this idea of user feedback too. "Personalization has been a buzzword in the CRO industry for a long time, it was brought up in a few talks at the conference, and it feels like we're getting closer, but not quite there yet. It's certainly fun to think about the impact on everything that touches personalization - from simple customized copy on web pages and emails all the way to the Internet of things and wearable devices.
Overall
Across the board, ConversionXL Live is a great venue to learn, network, and even unwind a little bit. Under that big Texas sky you can chat with experts from all over the globe - travel bans be damned - and take some best practices back to your team.
And if you're lucky you can be like Chris from Primecut.co - who won our Super Mario Bros. Tournament - you can even bring back pizza for your entire team!
HUGE thank you to Peep and his entire team for all their help. We can't wait to see everyone again in 2018!