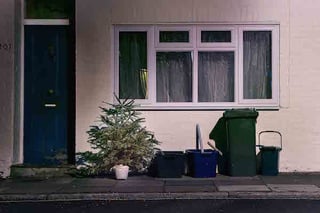 February might seem a bit late to reflect on the holiday shopping season, but many SMBs say their holiday season actually ends in January.
Now that we're actually clear of the holiday rush, I checked in again with a few Olark customers who signed up for our Cyber Monday Survival Kits this year. I wanted to know - "What did you learn this holiday shopping season?"
(Further Reading: See what lessons retailers shared last year - Retail lessons for 2015.)
Here's what some of our customers had to say this year:
Limit the number of chats your operators receive
Jordan Vidra is the newest team member of the three person Customer Experience Team at HOMAGE. This holiday season, the HOMAGE team successfully handled approximately 4,000 cases over chat, email and phone.
Jordan admits, "It was a little nerve wrecking thinking about the volume of customer requests we were going to receive. Before the rush arrived on Cyber Monday, we set our chat limit within Olark, so each team member would be set 'away' if they reached five chats at a time. This ensured that no one felt overwhelmed, and that chats were distributed across our entire team. When all was said and done, live chat made it easy for our customers to reach a member of our customer experience team and significantly cut down on our email and phone cases."
Know your shipping deadlines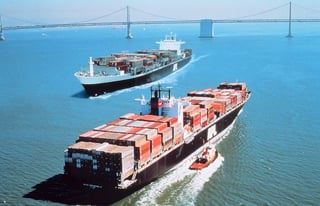 Shipping bespoke rings from Hawaii requires serious logistics coordination. Shana Stuart, office manager at Hawaii Titanium Rings says that shipping deadlines are crucial during peak seasons.
"In Hawaii, the local news will broadcast USPS shipping deadlines for local residents, but we set our shipping deadlines a day ahead," said Shana. "After all, anything can happen here in the middle of the Pacific Ocean! And international shipping is a whole different story, so we usually set our international deadlines a week ahead of the USPS deadline. Finally, we make it very clear for our team whether an order needs to be rushed or not. That relieves some of the stress on our crew making the product, since each of our rings is handmade."
Increase social media content ahead of time
If you're using new social media channels to engage with customers, consider increasing the amount you're sharing in the run-up to the holidays. Vallen Lestat at HostArmor says his company has been exploring Instagram to connect with customers and raise awareness for deals they're running.
"It's definitely helped us connect with a larger audience," says Vallen. "This year, in the month preceding the holiday rush, we plan to provide more posts with useful information so when we do share deals, people already know us a trusted source rather than a random post out of the blue."
Know where your customers are coming from
What good is having a ton of customers if you're not capturing any data on where those customers are coming from or what they're interested in? (Spoiler alert: not much good.)
This year, Mike Kent and the team at Peoplr took two proactive steps to capture that data. "This year we created landing pages for each of the promotions we ran from Black Friday through New Years. This allowed us to point leads from our email and social media marketing efforts to pages that carried forward our specific messaging. It also allowed our Olark operators to reach out and offer specific assistance to visitors on each of these landing pages. And when it was all said and done, we were able to look through our transcripts and see which landing pages generated the most conversations. All very valuable information when we get ready for next season."
Staff customer support adequately
Making sure you have enough people to handle the rush is also important.
Chelsea Grint at Xtreme Xperience says her team was nice enough to give one of their strongest customer support representatives the week off around Black Friday/Cyber Monday. Only problem was - the remaining sales and service team was a bit overwhelmed.
"While some companies can allow employees to take ample time off for the holiday, in a retail environment it simply isn't possible," said Chelsea. "Next year we'll require at least three to four Customer Service reps to work both Black Friday and Cyber Monday."
Jordan at Homage said that while this season was pretty smooth, "Next year perhaps we'll add another team member to our growing family!"
Want to try Olark before your next holiday shopping rush?