Before you read further, please take two minutes to read this in-depth article about Olark user, The Black Tux. The article shares insight from The Black Tux on using live chat to train new members of the Customer Service team, and how the team uses chat data to load balance its service efforts. When you're finished reading that article, you can read about my experience with The Black Tux Customer Service team...
I spend a lot of time telling people what it's like talking to businesses that use Olark Live Chat. A few months ago, I got to have that experience firsthand with Olark customer The Black Tux.
I got married on December 31, and YOU'LL NEVER BELIEVE WHAT HAPPENED NEXT...
I'm kidding, you can probably believe what happened next. My wife, Lindsay, and I are still happily married and living in Brooklyn. I just wanted to write a "click bait" lede just once in my life!
I did get married though, which required me to rent a tuxedo for the affair. I wanted a midnight blue tuxedo, because James Bond wears them. Duh. I did some searching online and found The Black Tux had a style that was exactly what I wanted. Better yet - they're an Olark customer! So I chatted with them to get my order started.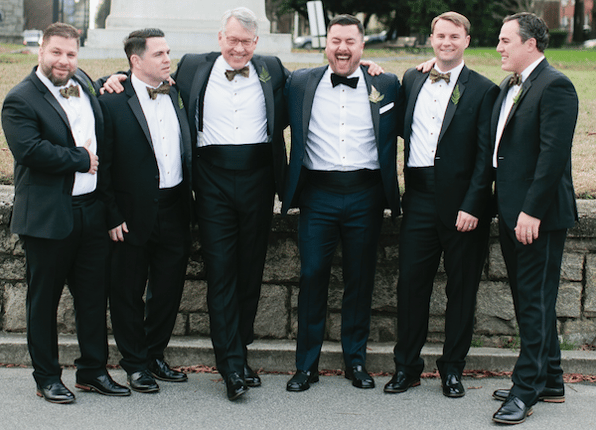 For fear of making this sound too much like an ad, I'll spare you all the details, but the process of ordering was easy and everything shipped directly to Atlanta where our wedding was being held.
But when I arrived in Atlanta a few days before my wedding, there was a problem. My pre-wedding diet was such a success, the tuxedo jacket, shirt, and pants I had ordered a few months prior no longer fit. So I jumped on TheBlackTux homepage and chatted with their team about swapping for items that would fit my more slender, ready-to-be-wed body.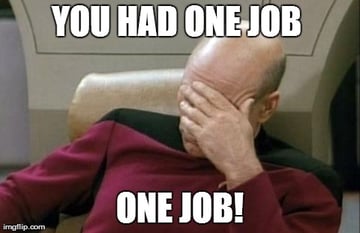 Now, anyone who has been married knows that the days leading up to your wedding get progressively more stressful, and at that point I was frantic. I had one job (one job!) - get a tuxedo - and now I was faced with imminent failure to complete that job.
Luckily, The Black Tux team was cooler than a polar bear's toenails and, more importantly, speedy with answers to my questions. Our online conversations would go something like this:
Karl: "NO FIT. TUX. ME. SEND NEW ONE."

BlackTux agent: "No worries, Karl, what size do you need. We'll get it overnighted to you."

Karl: "SEND NOW. FIANCEE PANICKED. ME PANICKED."

BlackTux agent: "Karl, breath deeply, find your inner zen. It's ok, everything is going to be ok. We can have everything to you tomorrow."

Karl: "OKAY...okay. Okay, I think the breathing thing is working. Here's the new sizes I need..."
It was great. I knew exactly where to go to get help (The Olark chat tab), and exactly what to expect (that someone was there to help me immediately). I didn't have to leave a message and wait for an asynchronous reply. I didn't have to re-enter my customer informaiton each time I started chatting. My live chat experience with The Black Tux was laser focused, and took less than five minutes to get resolution.
The rest, as they say, is history.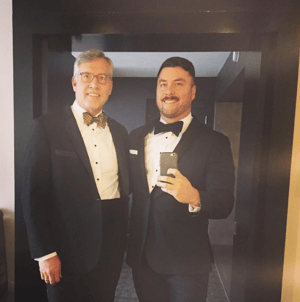 The wedding went off without a hitch and my groomsmen and I looked very dapper. Not quite James Bond, but pretty darn close.
Huge thanks to The Black Tux for all their help, and thank you to all Olark users who make it really easy to get an answer online even when your customers are losing it.
(And before I go, I'd also like to give a shout out to TieFetish, who provided our bow ties. Thank you!)
Want to try Olark and show how great your Customer Service is?