Last week I sat down with Carol Krakowski of StellaService to discuss data and trends that are driving change in the retail customer experience. We covered a wide range of topics, from eCommerce to live chat to Facebook Messenger. You can view our entire conversation in the video below, or scroll down to the highlights. [-Karl]
Key Takeaways from our conversation:
What is StellaService? If you aren't already familiar with StellaService, Carol explains they help companies grow through better service across their stores, contact centers and ecommerce fulfillment. Through a combination of software and proprietary data and insights, StellaService builds solutions that include employee engagement tools, real-time customer feedback surveys and objective performance measurement. (They're also an Olark user.)
How should retailers evaluate their customer interactions? StellaService asks a few key questions of a customer interactions to judge its quality, i.e. was there issue resolution on that first interaction? did the agent go above and beyond? did the agent probe to understand the customer's underlying needs? did the business provide additional education outside of what that customer was asking? did the support agent provide multiple ways for the customer to achieve what they were wanting?
Fewer retailers are using email for customer support. Three years ago Apple was the only company that didn't offer email as a component of service, and we've seen that trend grow. We've now seen major retailers like Walmart and Target discontinue email as a support channel, and as recently as last year Nike, JC Penny and Sears have also joined this trend.
The use of live chat is continuing to grow. It used to be that 100 percent our index - the top 30 ecommerce retailers we evaluate, either best in service or biggest in ecommerce - offered email as a support channel. We've seen that number shrink to 80 percent. At the same time, it used to be only 60 percent of our index offered chat, and now that's up to 90 percent of companies that offer chat.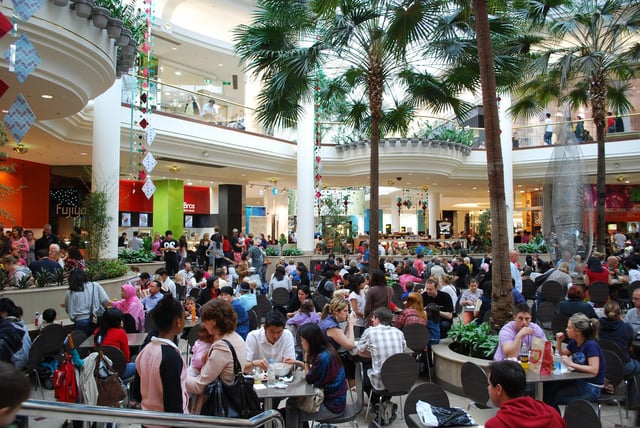 Immediacy is key to retailer's sales. When you think about ecommerce purchasing, it's a very emotional decision. If a customer sends an email and doesn't get a response right away - we've seen that best in class email response times are within an hour - they lost the impulse to purchase. We're seeing more companies focus on real-time service channels such as phone, chat, and we're starting to see text too. Best in class retailers like J. Crew, L.L. Bean and Estee Lauder don't slow down during the holidays - their chat response speed stays at 20 seconds before, during and after the holidays.
Companies are making themselves more available on chat. We used to see retailers only using chat when they had capacity for it, but we're seeing chat availability creep upward. We measure a metric called 'availability' - if you offer chat, are we actually able to reach you, i.e. it ever actually on? Three years ago that was 63 percent of companies were available. It's in the low 80s now. Even last year it was only in the 70s. Availability is becoming more and more important.
You should be staffed up for the holidays. Staffing up the holidays is already happening. (READ MORE: Still need help with seasonal staffing?) A difficult thing to handle over the holidays is making sure that seasonal employees are just as trained as your regular employees. Offering a 'What is your question' option prior to a chat can help you route easier questions to newer seasonal agents and leave seasoned employees to handle more difficult questions.
Make sure your site is optimized for mobile. Mobile optimization is 100% necessary. No one only operates on a desktop any more. Businesses need to have a seamless experience across desktop and mobile because it's part of being able to interact with a customer wherever your customer is. Consumers are now primed to be mobile users, and we are seeing companies try to optimize for that. (READ MORE: Olark Hummingbird is a seamless chat experience across desktop and mobile.)
What did you think of the interview? Any holiday shopping tips or tricks you'd like to share? Leave them in the comments :)