Today's guest post comes from Ashley Dull, Finance Editor at Digital Brands, Inc., where she oversees content published on CardRates.com and BadCredit.org. Ashley works closely with industry leaders and experts in all sectors of business and finance to develop authoritative guides, news, and advice articles with regards to audience interest. Today she's sharing some of the most helpful tools she's seen used by small- to mid-sized businesses...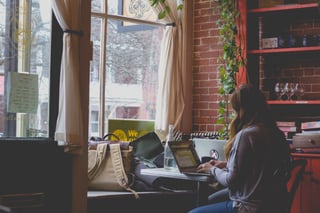 No matter the nature of your business, some things are simply universal to the modern professional world -- and high up on that list is a strong web presence. Whether you're just starting a small business or opening your third location, with 87% of US adults surfing the web, your business needs to be visible and accessible online.
Now, for the enterprise-sized corporations, this often means a dedicated staff of programmers, marketers, and designers at the beck and call of consumers (and their trends). Unfortunately, for the average SMB -- especially those doing a bit of bootstrapping -- hiring a cadre of coders isn't exactly a viable option.
Luckily, as much as humans dislike problems, they love solutions, and there exists a range of digital solutions for your digital problems. From customer support to consumer outreach (and the platform upon which it all sits), you can find an affordable option to DIY your way to a better online presence.
1. Olark -- Live Chat
One of the most difficult aspects of digital customer interaction is often the "interaction." While phone support has long been the standard, it has been falling out of favor over the last few years, with studies showing phone support to be low on the list when it comes to customer satisfaction. Furthermore, it actually falls behind email, social media, and even traditional snail mail.
So, what does fit the bill of successful support that also makes consumers feel engaged with your business? It turns out that live chat, with its quick responses from real people, leaves more satisfied customers than any other avenue. And for thousands of SMBs on a budget, affordable and easy-to-use Olark Live Chat is the live chat service of choice.
To start, you won't have to worry about hiring a professional programmer to get you on your way. Olark's simple copy-and-paste integration can take even the non-techiest business owner from zero to chatting in just minutes.
Olark offers a Free Forever plan with all its standard features, offering up to 20 chats per month for one operator. To unlock even more features, go premium with a monthly or yearly plan. You won't hit chat limits with Olark's paid plans; instead, pay by the operator and chat as frequently as you -- and your customers -- like.
2. Jimdo -- Web Building
For those without a lot of technical prowess, few things are as intimidating as the thought of building your own website — well, except for the thought of paying someone else to do it for you. Fortunately, there's a platform for that: Jimdo.
Starting with a professional, pre-made template, Jimdo users can drag-and-drop their way to a clean, responsive website in minutes, without ever needing to touch a line of code. Users can embed video and maps, build a blog, or create an online store, all while Jimdo does the work of updating and securing your site.
And it won't cost you an arm and a leg, either. Jimdo has several affordable, feature-packed paid plans with all the bells and whistles. However, the platform doesn't skimp on its free offering; the JimdoFree plan has everything you need to get started. In fact, Jimdo was named the best free website builder for its full-featured free plan and non-programmer friendly interface.
3. Mailchimp -- Mailing Lists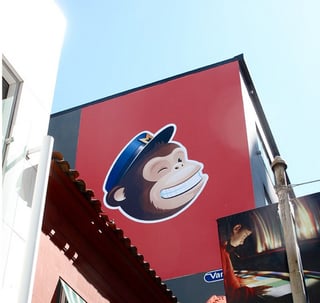 Of course, it's one thing to get visitors to your site, but another thing altogether to get them to stay engaged with your brand once they leave. For that, you need the ability to enact social media and email campaigns capable of not just reminding customers you exist, but bringing them back to your store and website.
Marketing automation platform MailChimp is the solution for more than 15 million people. Whether you want to initiate a Facebook campaign, produce a weekly newsletter, or send coupons to your customers, you can accomplish it all by using MailChimp -- without battling a single bit of code.
Even better, users can send up to 12,000 emails a month to 2,000 subscribers for free. Or upgrade to an affordable paid plan to send unlimited emails and integrate with other services, such as Olark Live Chat, to streamline your process and never miss connecting with a customer again.
4. Formstack -- Form Integration
Regardless of your level of expertise, one of the trickiest aspects of web development is often building a proper form. Which, of course, means it's also a pretty important part of just about any business's site. Yes, from contact forms to purchase orders, we simply live in a fill-out-the-form world.
For those who want professional-looking forms without hiring professional-priced programmers, there's Formstack. Featuring a user-friendly drag-and-drop interface, Formstack allows anyone to create and customize forms, including the ability to insert your own branding for a consistent customer experience.
In addition, Formstack makes it easy to collect credit card payments right from your form by integrating with 10 of the top payment processors. Users can also connect their forms to more than 40 apps and APIs, including MailChimp, to increase their reach even further.
5. Unbounce -- Landing Pages
One of the best ways to drive conversion is a seamless experience. When promoting a specific product or service, digital marketers use landing pages to maintain a consistent message. Separate from your main website, targeted landing pages allow you to guide your incoming consumer traffic toward a specific call to action.
With Unbounce, users can create custom, code-free campaign landers in no time. The drag-and-drop page builder means practically anyone can put together a clean, professional, branded landing page good for any goal.
Unbounce also provides users the ability to launch targeted overlays on any page of your site, increasing conversions with a dedicated call to action. Customizable triggers and rules can ensure the most relevant offers are shown to the right audiences.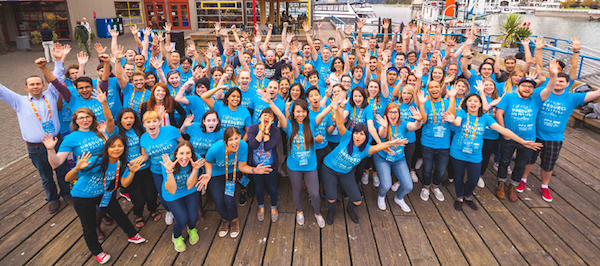 Build Your Business, Not Your Bottom Line
In just a few short decades, having a website has gone from a techie hobby to a business necessity, becoming an integral part of how consumers interact with companies. While the new channels created by digital growth provide many ways to improve the customer experience, a poor online presence can also have negative impacts.
Of course, whether you have an established SMB or a startup still working on building business credit, few business owners want to spend scads on specialists if they can do it themselves, no matter how vital the task. Fortunately, with the right tools and services, just about anyone can create a streamlined, conversion-creating experience -- no developer required.