You know the feeling: you're on a chat with a customer, and trying to explain exactly where the "Add More" button is.
"On your right"
"Nope, not that far right"
"On top of the chart in the middle of the page"
"It should be underlined in blue?"
"Can you tell me what you see there?"
"Maybe send over a screen shot?"
Needless to say, this kind of back-and-forth is incredibly frustrating experience for both you and your customers. Wouldn't it be amazing if you could see what your customers are looking at, and help them out faster? Well, we've got great news — as of today, you can add our new Visitor Cobrowsing PowerUp to your account to (literally) get on the same page as your visitor.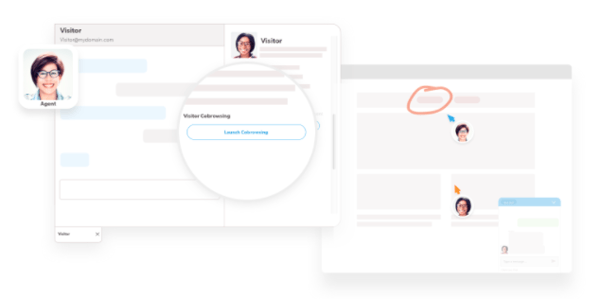 With this new PowerUp, you'll be able to screen share with your site visitors, so you can answer questions faster, direct them to the right resources, and provide an even more personal experience.
We've been using this PowerUp on chats for the past few weeks, and we think it's pretty amazing. But you don't have to take our word for it — Karl, Voice of Olark and resident star of stage and screen, made a quick video to let you see it in action!


For questions or to learn more, click on our chat box below, or read through our help doc for more details. Happy Chatting!