I'll be the first to admit that I don't know much about customer support. My background is in public relations, as I've talked about before.
Yet, as is wont to happen in any startup, my role has expanded since I joined Olark. As I've morphed from 'specialist' to 'marketing generalist,' I feel like I've read a million "how to market your startup" articles. What kind of articles you ask? Try starting with the 'Growth Marketing' section of the Appcues blog. They do a nice job capturing actionable insight.
While they often have amazing hints on growth hacking and optimizing different funnels, many articles fail to mention a strategy that may come as a surprise: customer support.
Yes, it actually involves humans, but don't be afraid: it will help you improve your product to ensure existing customers stick around longer, and maybe even buy more; and it makes it easier to attract and sell to new customers.
How so? Let's take a look.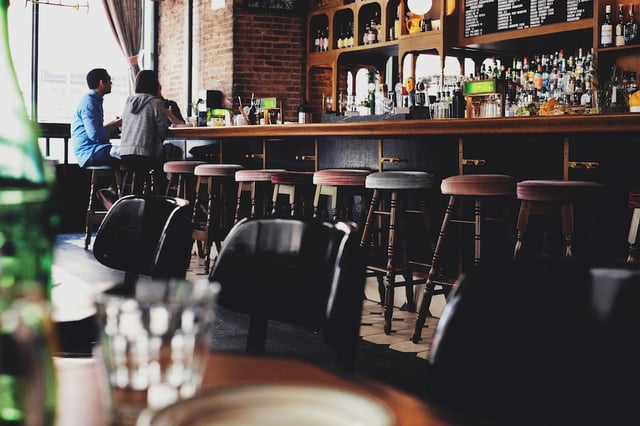 At Olark, we do All Hands Support. That means every team member logs into live chat on our website to talk to visitors. When it's my day to chat with customers, they are the clear focus, whether it's a support issue or a sales question. It keeps me on my toes, and has helped me develop my respect for the small businesses that use our live chat software, and my teammates who are on chat daily. On top of that, here are some other benefits that help me as a marketer.
Use your support shift to generate content
To create an engaged audience, content marketers have to focus on quality over quantity. Blindly publishing articles without any insight on whether its what readers really want will result in churn or abandonment.
If you're talking to your customers on a regular basis though, it should be obvious what they want to read more about. Look closely at their most frequently asked questions. Better yet - take two extra seconds and ask them, "What would get you to read our blog?" You'd be surprised how many customers open up if you just take time to ask them like a human being.
Remember: your content should first help your customers. Adding a marketer on support will help gain valuable insight on what content will be most helpful.
For example, our Chief Brit wrote this wonderful article about handling customer complaints effectively.
Conduct market research
Wondering about the outlook of the customer? You have them right on your site--ask them. Once you help them with their issue, most customers are happy to give you feedback and are generally pretty honest. You already know if they are an existing or prospective customer, and often have information about their role or industry, so this can be a useful, if not entirely scientific, approach. We recently introduced a new website for our marketing content and the day it launched, I happened to chat with a guy who had a web design company. He gave me some great feedback - mostly positive, but with a couple of tweaks we actually implemented that day.
Generate testimonials
When a customer is excited and comes to chat with you, harnass that excitement! Ask if you can use their praise for your product in a testimonial for the site. Or, if you're not using testimonials on your site, direct them to leave a glowing review on a site like Capterra or G2Crowd.
Even better, create a landing page with a survey ahead of time so you can point happy customers to it. A survey could collect their name and email, and of course offer them a reward for their time - T-shirts make great rewards!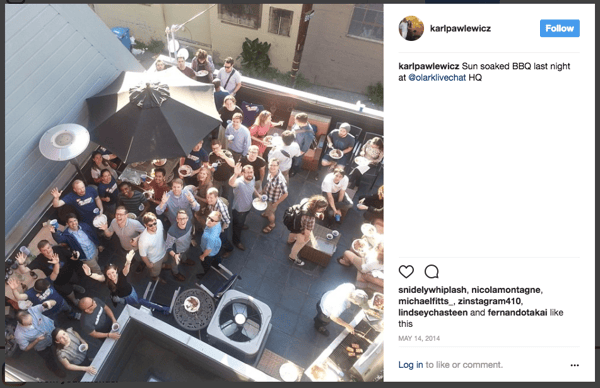 You could also invite your customers out for a fun in-person event to talk to them. We occasionally host BBQs and customer dinners to get to know our users!
Create interactive marketing channels
As your marketing team gets better at handling customer inquiries on live chat, they'll also get better at providing support over social media. Nearly all customers know that they can turn to Twitter or Facebook if they need an urgent question answered.
With some customer support experience, your social media team will be empowered to answer customer questions without needing help. This creates a unified, multi-channel support system without hiring specifically dedicated support agents.
Tell your customers about your support philosophy
When your customers understand the dedication your whole team has to their happiness, they will feel more connected to the company. You may find customers tweeting about being helped by your CEO, or your Head of Communications (like me)!
Most of all, live chat is an inexpensive and easy way to give everyone on your team the chance to talk to customers. Try it out by running a controlled experiment on your site to measure your initial volume.
Ready to try Olark live chat software on your website?