In December, I (Karl) had the opportunity to sit down for coffee with Felix Thea - host of the Shopify Masters podcast and founder of TrafficAndSales.com. Through his podcast, Felix has talked with hundreds of different store owners and has a few thoughts on the trends of 2016, particularly a renewed focus on personalization.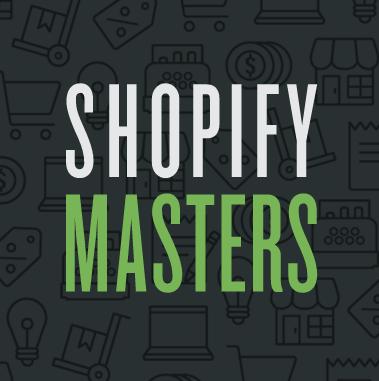 As someone who interacts with the Shopify community on a regular basis, I'm always looking at how the eCommerce ecosystem is driving innovation for online retailers.
I think Shopify's partner program, app store, and range of content creators at work will help store owners provide a more sophisticated experience in 2016. Personalization, in particular, is where I think store owners should focus their energy and budgets.
For example: Yesware recently did a survey of retailers that showed 90% of brands personalize the emails they send in some way. That's pretty good!
BUT... a closer look revealed that retailers aren't doing as much as they should be to personalize their email experience. Only 42% of retailers said they customize the recipient's name in an email. That's such an easy thing to personalize, yet less than half in this survey said they actually do it!
So I'm predicting a more personalized retail experience in 2016, and I think retailers will make that happen in three areas: on-site experience, email marketing, and product.
Personalized On-Site Experience
A 2014 study from Monetate showed that 61 percent of shoppers prefer customized offers even if it means less privacy.
This growing acceptance of data collection, coupled with the growing adoption of sales and marketing software by small businesses, mean that a personalized shopping experience are now the norm for every visitor.
[Further Reading: Why more small businesses will adopt sales and marketing software in 2016.]
This means greeting the visitor by their name either in a chat or when they login to their cart. Increasingly it means displaying the most popular products based on the user's previous behavior on the site. There are no shortage of apps to do this. One popular app, Nosto, allows you to tailor product recommendations right down to the individual customer.
[Want to try Olark live chat for greeting visitors by name?]
Personalized Email Experience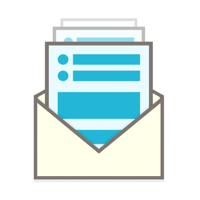 On-site personalization is great, but customers expect it even more in email. And the fact is, the more relevant your emails, the more sales you'll get, often up to 6x higher conversion rates.
Email is a much more intimate interaction between brand and consumer. It requires the reader to give their time to open and peruse an email. So now, more than ever, the onus is on the email sender to make it worth your customer's time.
Too many shop owners forget this though. They settle for sending broadcast style emails to everyone on their email list regardless of the product they bought or the reason they signed up for the email list. This isn't a good use of your customers time!
Instead, consider using email marketing software like ActiveCampaign or Drip to tag subscribers based on the emails they open, links they click or even products they bought to trigger customized autoresponders.
[Further Reading: How marketing technology is improving customer personalization in 2016.]
This personalized email marketing experience mimics the personalized help an in-store employee offers to store visitors by guiding them through all your product offerings. It's a great opportunity for store owners to to stand out in the customer's inbox. The best part? Once you've set it up, it runs on autopilot. It's like having a sales rep work for you for free :)
What are you doing to increase personalization in your store this year? Let us know!
Do you run a business on the Shopify platform? Want to be a future guest on Felix's podcast? Send me an email (karl@olark.com) and I can help out.