Thank you, customers, for helping Olark win gold in the "Customer Service Department of the Year" category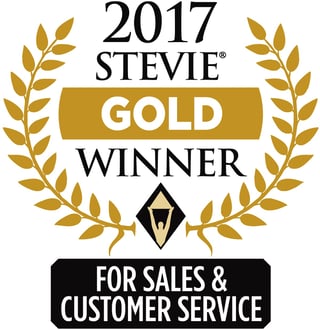 If you're not familiar with The Stevie Awards for Sales & Customer Service, they honor customer service, contact center, business development and sales professionals. More than 2,300 organizations of all sizes and in virtually every industry were evaluated in this year's competition. More than 75 members of several specialized judging committees determined the Gold, Silver and Bronze Stevie Award placements from among the Finalists during final judging earlier this month.
It's worth noting that this award is heavily based on our customer satisfaction rating and customer testimonials, which came from you, our customers. Without your feedback and support, we could have not won this award. So...THANK YOU!
The Olark Live Chat Customer Support Team
As you may know, Olark's Customer Support (CS) system is comprised of two facets:
Our fully dedicated CS team, which includes our front line team (Rhoda, Emily, Brooke, Sarah, Rhienn, Barbara, Peter, and Brian) and our triage team (Alicia and Dennis); and
In addition to that great team, Olark takes an All Hands Support approach to providing CS, which means that all of our other team members, not fully dedicated to CS, still take one CS shift each month to help customers on chat.
After reviewing the customer feedback and testimonials we provided and evaluating our CS team, the Stevie judges' also shared some of their feedback:
"You exemplify a great commitment across the organization to serving customers."
"You are a small company but you really have a customer centric point of view, and you also take care of your employees."
"Your core values rock."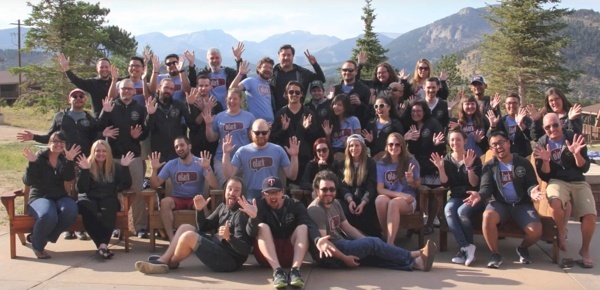 A gold Stevie Award is the second award for Olark in two years now. In 2016, Olark Live Chat won a When Work Works Award for creating a safe workplace and providing a benefits package that enables our employees to maintain an even work/life balance.
Details about the Stevie Awards for Sales & Customer Service and the list of 2017 winners in all categories are available at www.StevieAwards.com/Sales.