What does a support-heavy business do when its customer base booms and its customer service capacity is stretched to the limit?
Cram Fighter gives students a fast way to create efficient study schedules for their medical boards. But its customer base was unique – students who were worried, overworked, and stressed. With no time to waste, they eagerly deluged the rapidly growing business with customer service requests. In order to manage the influx, Cram Fighter turned to Olark.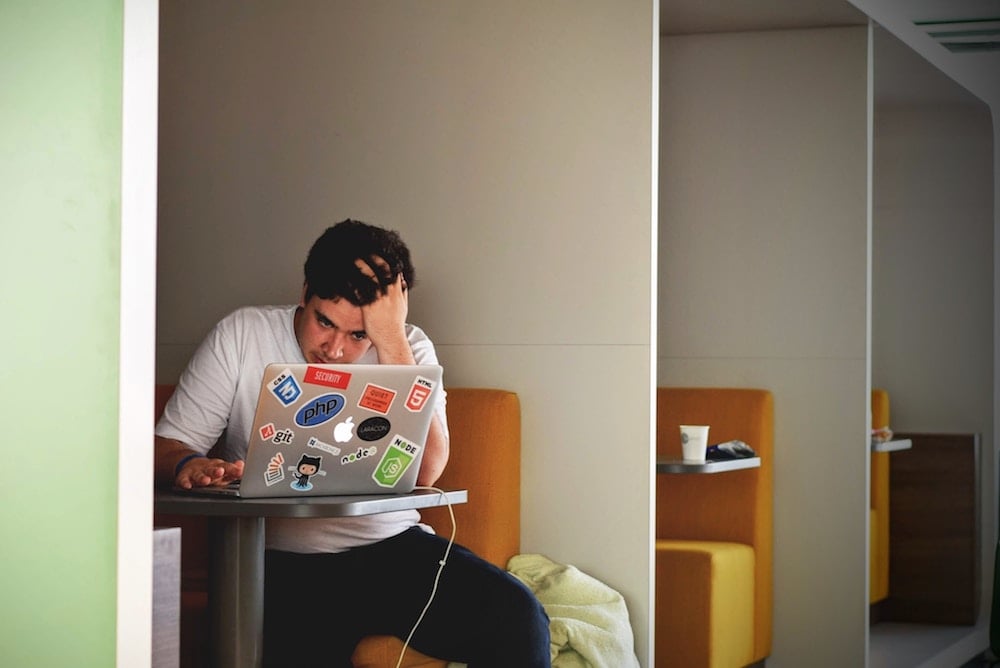 (Photo by Tim Gouw on Unsplash)
Amit Mathew designed Cram Fighter for one simple reason: to help his wife and co-founder, Veena.
When Veena started preparing for her medical boards, Amit saw that on top of mountains of information she had to memorize, she also devoted arduous hours to creating her schedule. Amit knew he could use his programming knowledge to build a better scheduling platform, one that would make it easier for Veena to focus on what really mattered instead of losing time to scheduling.
So Amit built Cram Fighter: a mobile app that makes the mammoth task of designing a months-long study schedule a simpler process that takes ten to fifteen minutes.
Veena loved the Cram Fighter app, so she shared it with her peers. Suddenly Amit wasn't just helping the person he loved – he was helping thousands of medical students across the country. So he started hiring a team of people who could help him build and service the app.
Keeping Customer Support Human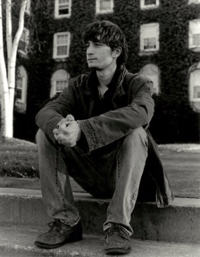 Mike Lodato was in that initial group of employees. When Mike started working for Cram Fighter, Amit was managing customer support himself.
Mike says, "The volume of customer questions was overwhelming for just one person, and we knew that volume would only increase as more students discovered the app. So we started working to help customers at scale, and organize our team to be more effective and free Amit to focus on bigger challenges."
As any lean team would, Mike started by writing a lot of help articles to help their customers self serve better. "I started by writing articles that explain our nuanced process and terminology. For example, a lot of students asked us about 'study blocks,' which are short and focused individual schedules within the longer and broader overall schedule. I worked really, really hard to write clear and concise copy defining study blocks!"
However, Mike discovered many Cram Fighter users still wanted to talk to real human to understand how the process works. "Many students simply preferred to have the concept explained to them over chat – and I get it, because I prefer being able to explain it over Olark too!"
So, Mike and the team installed Olark's live chat widget on their site to talk to the growing userbase.
Olark wasn't just an effective way to solve Cram Fighter's ballooning customer service load – it was a solution that an expanding team could quickly learn.
Mike says, "When I joined the team, I had never used a live chat customer support tool before, but that didn't slow us down at all. I found it to be an incredibly easy-to-use, intuitive software."
At first, Cram Fighter just "tested the waters," Mike says. "Pretty quickly though we started using it all the time. We saw that it was easy to have Olark on as we worked on other projects, answering questions as they came in.
Now, my teammate Julia and I keep Olark open throughout the day. Sometimes Julia will field a request that I'm actually better suited to answer and we transfer chats. I work on the East Coast and she's on the West Coast, so we're able to stick to a pretty standard 9 to 5 while fielding most requests that come in."
(The following is a transcript of Julia Przemyslaw, Cram Fighter's Director of Student Success, explaining another scheduling concept, "Study Hours.")
| | |
| --- | --- |
| Visitor: | Hi, So I am a bit stuck- the number of questions, pages and lectures to watch each day is too much- I tried to decrease it by decreasing the number of hours per day I have to study but it didnt change much at all |
| Julia: | Hi! |
| Julia: | Adjusting the number of hours won't reflect on the amount of work you have schedule per day |
| Julia: | Cram Fighter uses hours as a relative measure to know how much work to schedule each day of the week |
| Julia: | For example, if you add 4 hours to Monday and 2 hours to Tuesday, Cram Fighter will schedule half the amount of work on Tuesday |
| Julia: | I'd recommend reducing the number of resources you added to your study block or extending your study block, if possible |
| Visitor: | Yeah I just tried that, I'll see if it helps anything |
| Julia: | Ok, great! Let me know how it goes |
| Visitor: | okay I extended my study block by 3 days and it's assigned me additional work |
| Visitor: | I dont understand how to decrease my daily workload- I don't really want to delete resources |
| Julia: | Cram Fighter is assigning all of the resources you added to your daily schedule to be finished before your exam date |
| Julia: | Unfortunately there isn't another way to lighten up your daily amount of work |
| Julia: | I'm taking a look at your schedule now |
| Julia: | Your hours and Stats are a little ambitious because your exam is so soon |
| Visitor: | yeah, i'm going back through my resources and removing chapters i've looked at more recently |
| Julia: | Good idea! Removing chapters will sure reduce your workload |
| Visitor: | I hope this helps, its given me 50 minutes for an hour of lecture which is a huge improvement |
| Visitor: | omg way better! okay thank you so much for your help! |
| Julia: | Yay!! So glad it worked :-) |
| Julia: | Feel free to reach out if you have any other questions! |

Chat Saves Time and Adds Value
As time went on and they became more familiar with Olark, Cram Fighter's customer service team tried to funnel requests toward chat and away from phones or email.
Mike explains, "Often, students contact us because they think there's a bug, or they're trying to create a very unique schedule. If they call me on the phone, I can't see what page they're on, I don't know what browser they're using, and it takes much longer to guide them through the process. If they're on Olark, I can instantly access all that info, so the conversation speeds by. I definitely value the time saved."
While chat can be quick and to the point, it can also organically turn into a more wide-ranging, and useful, conversation.
"When I write emails," Mike says, "I want them to be bare bones, with instructions that customers can use right away. With Olark, I can also do that, but then I have the opportunity to sell some of our product's cooler features at the end of the conversation.
For example, once I know the customer has what they need, I'll say, 'By the way, if you ever fall behind, you can do this or that to get back on track.' It makes our users more comfortable not just with where they're at now, but how the process will work down the line."
Seeing the customer experience first-hand
There are just as many ways to find a product's trouble spots as to quantify its effectiveness. But having conversations with Olark conversations gives Cram Fighter's customer service team new insights as to what's working and what needs improvement.

According to Mike, "We can always look and see what pages users are visiting and what buttons they're pressing, but to actually have a conversation with someone as they're using Cram Fighter's seven-day free trial has taught us a lot.
"Once we started tagging our Olark transcripts and tallying them up, we saw that a lot of students wanted to know how to move around scheduled activities in bulk. We were able to say to ourselves, 'Oh, this is a pretty popular request – let's prioritize it.'"
[READ MORE: How to tag conversations in an Olark chat]
Other lessons are more organic. Mike says, "Sometimes, students just talk to us for reassurance as they create their schedule. All they really want is for us to say, 'Yeah, you're doing this right!'
For them, it's great because they feel good about the process. For us, it's amazing because it shows us exactly what the customer's experience is like as they use the product, and what's going through their heads when they set up their schedule.
"That's way more information than just seeing data about what pages visitors are on and what buttons they're pushing. And it's not info we'd ever get by looking through customer requests or emails. We only see it because of Olark."
In fact, now that the team is rolling out a new app called Chipper, they're going to use Olark to better understand the app's customer experience.
Mike says, "It will be for a wider range of students, and suggest very specific and concrete steps they can take to complete assignments. So, instead of some nebulous to-do list that says 'Write an essay by Friday,' Chipper will say, 'Write an outline, make sure that you have a draft, do some free writing if you get stuck,' and it will insist that you choose times to do these things.
"We studied procrastination habits and realized that students could curb procrastination by breaking projects down into small steps and picking specific times to complete each step. We wanted to build an app that would actually coach our customers to do that."
In beta, Olark will help them learn about users' inner dialogues, tracking conversations and using that information to improve and iterate on their concept. Mike says, "Honestly, I really don't know what Chipper users are going to be thinking, that's why Olark will be interesting.
We've noticed that people fall off when they're setting Chipper up for the first time. We want to know what they don't understand and the best way to do that is to talk to our customers on chat."
The following is a transcript of Mike talking to a customer about how to improve the user experience.
| | |
| --- | --- |
| Visitor: | hi, I wanted to do sketchy micro consecutively. But the schedule won't let me. It spreads it among other subjects I should do later. |
| Michael: | Hi! |
| Visitor: | Any suggestions |
| Visitor: | hi |
| Michael: | So you'd like to see a little of SketchyMicro each day? |
| Visitor: | I wanted to do sketchy micro only for microbiology review. And finish it before moving to other subjects. |
| Visitor: | only micro-related topics each day. |
| Michael: | Oh I see. In that case, I recommend creating a study block just for SketchyMicro. Then, create another study block that begins after Sketchy ends. |
| Visitor: | okay. |
| Visitor: | I see lectures are difficult to configure with books. It'd be great if you guys change that in the future. |
| Michael: | Can you tell me more about what you'd like to see? |
| Visitor: | Like, when I want to purely review sketchy micro. No other book should contaminate the schedule. I couldn't put sketchy micro before behavioral sciences. So they appear mixed on my daily schedule. |
| Michael: | I understand. So when a lecture and a book are in the same study block, you'd like to be able to go through the lectures entirely first |
| Visitor: | It should be an option. yea. |
| Visitor: | some lectures don't need books. |
| Michael: | Got it. Thanks for this piece of feedback, we're always looking to improve! |
| Michael: | At this time, the study block solution should give you the schedule you have in mind. Please let me know if it works or if you need more help! |
| Visitor: | thank you. |
Thriving with a Human Touch
What had been a labor of love for Amit turned into a business. And when small businesses scale up, it's easy to lose focus on the individual customer while being buried under an avalanche of metrics and data analysis.
By using Olark, Amit, Mike, and the entire team are able to sustain Amit's original, one-on-one, person-to-person user experience. It's a human touch for a growing community of students.
Want to try Olark on your website?