Today's guest post from Giles Adam Thomas, CEO at Whole Design Studios, provides a step-by-step tutorial on how his team achieved a 176.33% conversion rate increase by studying chat transcripts and making simple website copy changes.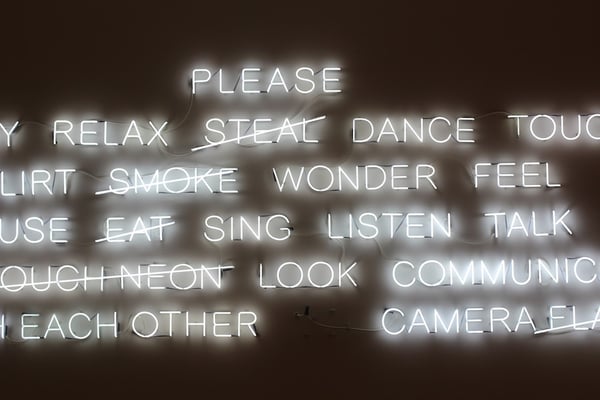 Photo by Lauren Peng on Unsplash
Many people believe conversion optimization is the same thing as A/B testing. This is incorrect.
Increasing leads, sales, and more importantly profits from your website and your business requires a focus on increasing your conversion rate.
As you'll learn in this in-depth and practical guide to increasing your conversion rate (and profits), A/B testing is only one part of a much larger conversion optimization process.
So if you run an eCommerce store, SaaS business or blog, and are looking to get more leads and sales, you're in the right place.
What you'll learn in this article:
The truth about what conversion optimization means today
How to analyse Olark live chat transcripts to gain customer insights
Ways to turn those insights into more leads and sales for your business
I've also put together a free bonus area at the end of the article for those of you who are serious about business growth and want to take action on what you learn today.
The role of live chat in a complete conversion optimization process
As an online business, you are constantly interacting with and learning from your customers.
Olark, a real-time chat tool for website visitors, is a great resource for just this kind of learning.
Most business don't realise that recorded customer interactions — like live chat transcripts from Olark — will generate valuable data which can be analysed to improve conversion rates and profits.
What is a typical CRO process?
As you learned earlier in this article, A/B testing is only one small part of a complete conversion rate optimization process.
In fact, conversion optimization is not really about increasing the percentage of people who complete your forms: it is about increasing company profits through a deeper understanding of your customer.
Increasing your conversion rate is actually easy: simply reduce your price, and boom! More conversions. Not what you had in mind?
Increasing your conversion rate and profits, however, is not so simple. But it is possible, if you follow a proven process.
So what does the complete process look like?
It looks like this:
Step 2 'collect data' is crucial, and where transcripts play the biggest role.
The data you collect during the CRO process can be categorized into two types:quantitative and qualitative.
When thinking about collecting data, you instinctively focus on analytics, a classic type of hard, easily measurable quantitative data. This essential data tells you what happened, on which page, and how much they spent.
Qualitative data is collected by exploring user behaviour. While harder to characterize, it is just as crucial. It helps you better understand the goals, feelings and motivations of your customers along their conversion path through your sales funnel.
Live chat transcripts are a valuable source of qualitative customer data. They can reveal the most common questions and reservations customers have about spending money with your company.
You can then analyze this data and work to alleviate or eliminate these reservations by optimizing your website. You can make your site more informative and persuasive based on what you learn.
Here's how I analyze transcripts to get the data I need to inform the rest of the CRO process.
Step by step process for analysing Olark chat transcripts and increasing conversions
To help you start analysing your live chat data, I've created a spreadsheet template: (available to download in the free bonus area below.)
Let's walk through the different columns, and learn what they are for and how to complete them:
Chat ID
This is the Olark chat transcript ID. Recording this is important so you know which chat transcripts have been analysed.
Name, Age, Sex
These fields are self explanatory. They require you to read through the transcript once to see if any of this information is revealed by the user.
Product
If you are an ecommerce store or a company with multiple products or services, use this space to note down which product or service is being discussed in the transcript.
Category of Interest
This section allows you to categorize and divide the chat transcripts into groups.
Categories could include specifics like mentioned features, order details like delivery times, or even general worries or doubts users have about making the purchase.
You can then tally up each category to see what the biggest customer concerns are and identify important recurring information gaps. This enables you to focus your website copywriting or design changes for maximum impact.
Summary
Use this area to record your overall impression of the whole transcript and what you feel is the biggest takeaway from the chat. Working with qualitative data can be daunting butut don't worry, your instincts will improve with practice.
Focus on customer words that express a pain point, an information gap they have discovered on your website, or the one true goal they want to achieve.
To Do
This space is for any actionable take aways from the chat transcript. For example, complaints about a bug in your website or feedback that should be added to your list of customer feature requests.
Real Quotes
After reading the whole transcript, write down one or two of the most important user sentences—in their exact words. Don't read and then summarize or re-interpret what they said.
It is very important to record the customer's actual words because you will be collecting all the data for another analysis exercise at the end of the process.
Again, focus on sentences that express a customer pain point, an information gap in the website, or a desire or goal they want to achieve.
Analysing live chat data effectively
To help clarify this process, here is a simple step by step example.
Step 1:
To begin analysing live chat data, first log into Olark and jump to the transcripts tab.
Step 2:
Next, open the example spreadsheet provided or create your own, as pictured above.
Step 3:
Open the latest chat transcript and begin by noting down the details in each column as described above.
N.B. you can also use the 'csv reports' feature in Olark to get this data emailed to you as a spreadsheet!
Step 4:
Tally up the top three categories to learn what customers are most focused on.
The easiest way to do this is by searching for a category using 'CTRL + F' and seeing how many results there are.
Step 5:
Once you have processed all of the chat transcripts (or a batch of at least 20), select and copy all of the entries from the 'Real Quote' column. Next, navigate to this website.
https://www.jasondavies.com/wordcloud/
Now paste all of these entries into the text box at the bottom of the page, then click 'Go!'
This will generate a word cloud from your collected customer quotes.
Screenshot the word cloud and save it.
Step 6:
Study the word cloud you exported and saved. What are the three most prominent and insightful words in the cloud?
Make a list of the words you feel best identify a pain, reservation or desire.
Here is an example cloud:
Use the word cloud to create a list of words to test in future copy changes.
I call these 'Visitor Vocab' lists.
Here is the list of customer vocabulary from the word cloud above.
Honest / Trust
Properties
Local Area Knowledge
Expertise
Recipe
Start
Word clouds can provide fantastic insights into the key feelings of our customers.
How to apply your learnings to your landing page to increase conversions
Your data analysis should provide you with three big takeaways about visitors:
The most frequent doubts or missing information from your landing pages – these are the categories you created above.
A list of 'Real Quotes' from visitors, which can be used as input for conversion copywriting your landing page.
A list of visitor vocabulary you can use to improve your CTA (call to action) button copy, and section headers so your messaging is more aligned with how your visitors talk and think.
This is the key to using collected live chat data to improve your conversion rates: analyse qualitative data to create a vocabulary of customer words, real quotes and reservations about buying.
These words are valuable input for your copywriting process. Do your best to eliminate visitor doubts by plugging existing information gaps in your landing page copy.
You will learn what's stopping visitors from buying, and then iterate on your landing page to remove these roadblocks.
You will learn how your target consumers speak, the words they use to describe their pain points, and their unmet desires—and update your messaging to align with them.
Speak how they speak, and describe your product in terms that describe their needs.
For example, we took the words from the list above to create the copy for this feature box:
We saw a 176.33% conversion rate increase through this copy change alone.
Get more leads and sales
As you learned earlier, conversion optimization is not simply about increasing the percentage of people who complete a form.
It is about company-wide profit optimization.
You achieve this by collecting and analysing quantitative and qualitative data to inform website changes, which you then test.
Olark is a great tool for collecting qualitative customer data. It can help you to learn what common doubts or objections visitors have to spending money with your business.
Free Bonus Area
For those of you who are serious about taking action on the processes you've learned here, I've created a free download for the bonus area below.
What you'll get:
Live chat data analysis pack
PDF – 25 conversion rate best practices to follow for your next website update