Nick Oliverio is one of only a few Olarkers who straddles the line between support and sales. He's also held sales positions with other companies before becoming the Chief Support Ninja at Olark.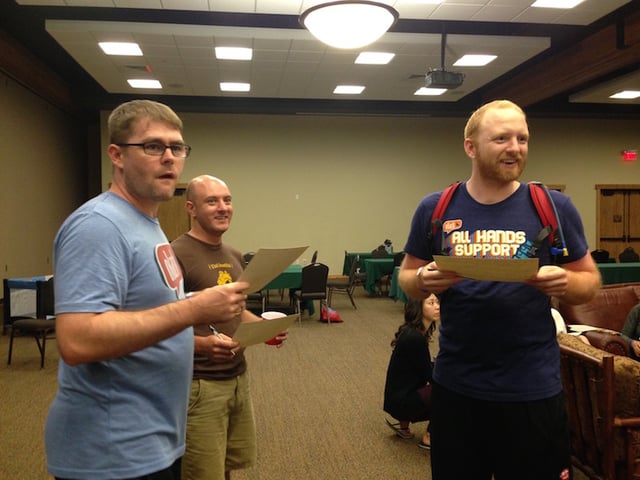 Nick has a unique perspective on what it takes to be successful at both support and sales. While the two worlds are seemingly unrelated, as Nick explains in this interview, support has made him a better salesperson, and sales has changed his approach to customer support.
Key Takeaways:
When you're on support, you see a wide array of questions come in, and you build a great libary of resolutions to common problems and/or objections. The more customer support you do, the better prepared you are going into a sales conversation.
In sales, the decision maker will vary - from executives to IT staff - but if you listen to their needs and offer a helpful solution, you're likely to win a new customer.
If someone is trying to make a purchasing decision and is still undecided, remember to ask them if there is anything specific they need. Maybe there is a feature you forgot to mention or a concern you can allay. If you can give them a specific solution, you help them better understand how your product suits their needs.
Start by asking, "What are you trying to do and WHY?" You might be able to help them find an easier, more effective way of accomplishing what they want to do.
Often times the person you're chatting with is asking a question they've been given by someone else (read: their manager). So, if you can sound it out with them, you might help them develop an even better way to do what they've been tasked to do. That makes them look like the hero, and you've probably won a new customer.
Questions for Nick O.? You can always reach him at support@olark.com