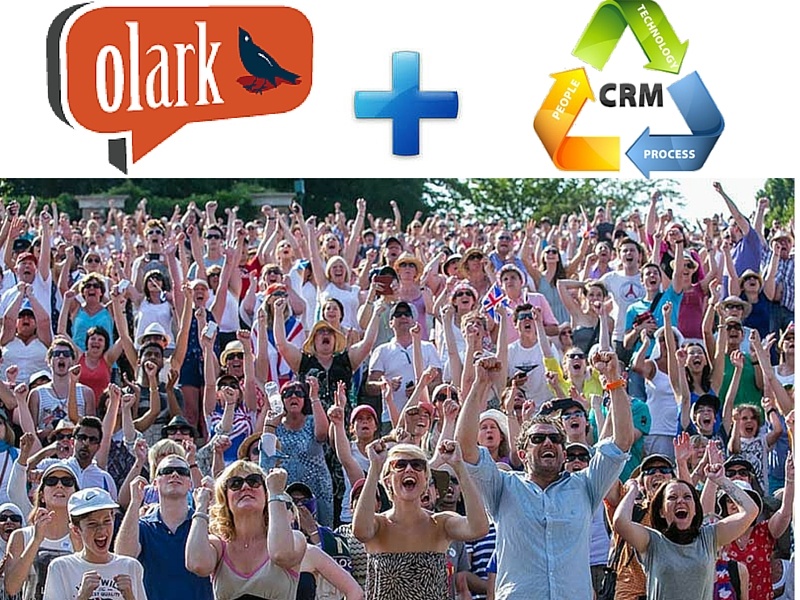 Connecting your live chat software to a simple CRM or helpdesk is essential to sales and service. It makes the information you receive from chats more actionable, and thus more valuable.
In my recent article on CRM Magazine Viewpoints, I shared my thoughts on why the coupling of CRM and live chat is so valuable for any business.
As 'Chief Olarkichtect' here at Olark, I look after the key integrations that make our platform more helpful and feature-rich. Since we started, CRM integration has always been a top priority because it's the integration that ties everything together and makes live chat even more useful, especially for small- to mid-size business.
The key to making live chat successful and increasing the likelihood of a sale on your site is being helpful. Having live chat connected to a CRM platform makes your operators more helpful.
I didn't get space to discuss this in my article, but if you're ready to connect Olark to a CRM (and if you haven't connected it, then you are ready) here are a few simple CRM platforms we recommend:
What if your preferred CRM isn't listed here? Stay tuned. We'll talk more about Webhooks and how to use them to connect Olark with any other CRM in an upcoming post.