The footwear industry is full of compelling and fashionable brands, as shoes have long been considered expressions of personality. Socks, on the other hand, might be considered the less glamorous counterpart to shoes in the footwear industry.
However, one company, Bombas, is out to raise the standard for style and comfort when it comes to the socks we slip on our feet every day. But Bombas' ambitions go beyond developing the best socks in the world—through its "Buy-One, Give-One" model, the company is working to ensure that no human being in need of socks ever has to go without.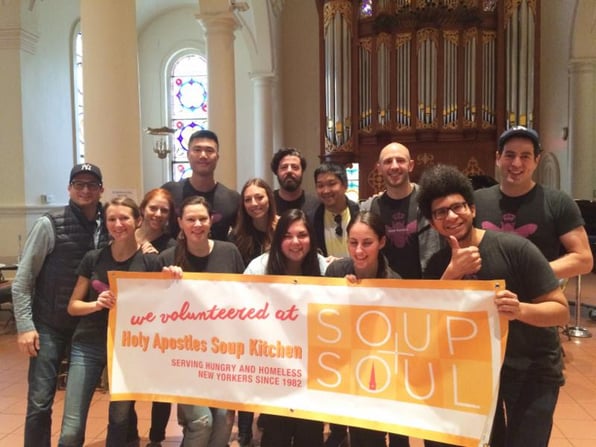 Randy Goldberg and David Heath founded New York City-based Bombas in the fall of 2013 after recognizing two opportunities:
the need for clean socks throughout the homeless community (socks are the most requested item at homeless shelters throughout the United States); and
the capability to develop a higher-quality, more comfortable sock than anything that previously existed in the mass market.
After launching Bombas via the IndieGogo crowdfunding platform, Goldberg and Heath were chosen as contestants for the reality television show, "Shark Tank," giving the company a wealth of exposure.
Doing more than just selling
At the heart of Bombas' business is its "Buy-One, Give-One" policy, meaning the company donates a pair of socks to someone in need for every pair it sells. To date, Bombas has given away more than 900,000 pairs of socks, the result of having sold just as many. The socks Bombas donates, however, are especially built with the needs of the homeless and in-need communities in mind.
Because homeless individuals will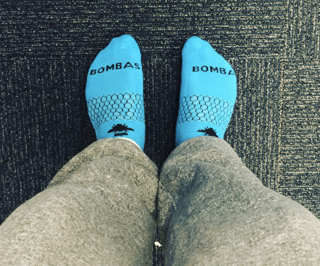 often need to wear the same pair of socks for several days (and often in harsh conditions), Bombas has developed socks that feature reinforced seams for greater durability, anti-microbial treatment to prevent fungus and odor growth, and darker colors to show less visible wear.
The Happiness Guarantee
The lasting power of Bombas' products is matched by the company's enduring commitment to customer satisfaction. To which, the company offers a "Happiness Guarantee," which is best explained by none other than the Head of Happiness for Bombas, Drew Stadler. "We are committed to never turning away a customer, no matter the problem. It can be a hole in a sock, a request for different-colored socks, it doesn't matter—we take care of it," Stadler said.
Stadler's Happiness Team consists of five other individuals (and more during busy times of the year), all of whom serve multiple functions within Bombas. According to Stadler, everyone else on the staff also has direct contact with customers. "We want to make sure everyone at Bombas feels involved in all parts of the business, and it's also important that everyone has that direct touch point with customers," he said. "We're very fluid in our structure and having that experience of interacting directly with customers is a powerful thing."
Stadler and his team truly go above and beyond the call of duty when it comes to customer service, even having delivered socks to customers in person to ensure a positive relationship. Most interactions, however, take place over the phone, email and via Bombas' chat platform, provided by Olark.
"We have been using Olark since before I joined the team, so while I was not involved in the decision to go that route, I'm glad we did, because it's incredibly easy to use and I was able to take to it very quickly," Stadler noted. "It's easy to train on and it makes it really easy to interface with our customers and supporters."
Of the approximately 20 to 30 chats per day that Bombas has with customers via Olark Live Chat, the majority are purchase-related: providing recommendations on sizing or help processing orders, for example. "Everyone on our team chats with customers at some point," Stadler said. "It's easy for our staff to manage and for our customers to use, and we have found that our customers love to chat."
Qualitative Live Chat Data
In addition, the Olark platform provides the Bombas team with vital customer data, including the type of browser they are using and what page they are visiting on the Bombas website. Olark also integrates easily with other CRM software to provide an even deeper level of customer analytics.
"Each week, we will reconcile our chat universe with the email addresses associated with sales in order to see who is chatting before buying," Stadler added. "That said, for us it doesn't always come down to the sales. We look at each interaction to learn how we can better serve our customers as well as train new members of the Happiness Team."
Bombas was recently profiled in an article in The New York Times. "We saw an uptick in web traffic after the article in The Times. We've been fortunate to have a lot of national media exposure for such a young company," Stadler said.
Looking to the future, the Bombas team is working closely with Back On My Feet, a nonprofit organization dedicated to battling homelessness through long distance running, in addition to their other 250 giving partners in all 50 states across the US. "A few of us will be running in the New York City Marathon this fall, and I think we'll be even more active in the community throughout the year," Stadler said.