Build a company your customers love with more human, more helpful customer support tools.
The following article was written by Mat Patterson, Customer Evangelist at Help Scout. It coincides with a recent webinar we did with Help Scout and Denise Twum, Head of Customer Support, Issuu. You can see the full webinar conversation on the Olark Live Chat YouTube channel.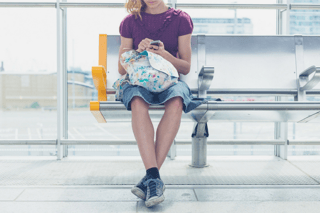 Despite the secret dreams of market researchers everywhere, your customers are independent humans with their own individual needs and preferences. Some customers want to call you, some prefer email, some go straight for chat, and others would be happiest if they never have to contact you at all.
Unless you're a larger team (or a small team featuring Henry the Octopus), you probably can't support every channel your customers want. Providing reliably great customer service might require you to pick just one or two support channels to offer, at least at first.
Many customer service teams start with email support because it is less time-sensitive and very flexible for a small group of people to handle.
Adding a live chat channel to the mix is a powerful additional support option for teams that have the resources to do it well.
Best practices for adding a live chat support channel
Pick the prime chat opportunities

When rolling out a new channel, you don't have to go from zero to 100% immediately. Consider carefully where the unique benefits of live chat will make the most impact. Perhaps it will be for your sales team, talking to incoming prospects.

Or perhaps it could be offered to your VIP customers as an additional benefit. Olark makes it easy to target your chat to particular pages and locations, whether that's on your main website, inside an application or attached to your contact us page.

Make promises you can keep

To customers, "live chat" implies an almost instant response, so a delayed reply to a chat is a much poorer experience than a slow email reply. Set your live chat hours to an achievable level, and and make those hours clearly visible.

If you see great results you can always increase the hours later, but being forced to reduce hours because of bad experiences is much less fun.

Integrate chat with your existing help desk

Make use of prebuilt integrations (like Olark's integration with Help Scout) to push chat transcripts and outside-of-hours messages into your help desk tool.

That keeps all your customer knowledge collected together, giving all parts of your support team a fuller picture of every customer.

Train your team

Chat is a different medium than email or phone, and it might require some adjustment. Agents who are used to sending long, detailed replies might need to practice breaking down those answers into smaller sections, and verifying that the customer is understanding along the way.

Gracefully transitioning a customer from chat into an email or phone call, when necessary, is another skill that can be practiced. Consider sending your team out onto the web and have them start a few chats with different business. They'll soon learn what makes for a great chat experience, and what approaches are best avoided.

Watch, learn and tweak

How many simultaneous chats can your team handle at high quality? What do customer satisfaction ratings look like for your chat customers, and how does that compare to your other support channels?

Talk to your team and use all the available reports to figure out what's working well and what might benefit from a tweak here or there. Review chat transcripts to look for great examples of connection and share those with your team.
Real time conversations with your customers or your prospective customers are incredible opportunities to understand them better, to serve them more quickly and to build a human connection that can be harder to do via email.
With some forethought and planning, you can make your live chat rollout smoother, making it more likely to succeed both for your customers and your team.