Today's article comes from Tim Parry, who's been covering the retail and eCommerce industry for the last 10+ years now. Last month, Tim attended the retail industry's largest tradeshow and returned with some observations on how SMBs can apply lessons learned by the world's largest retailers...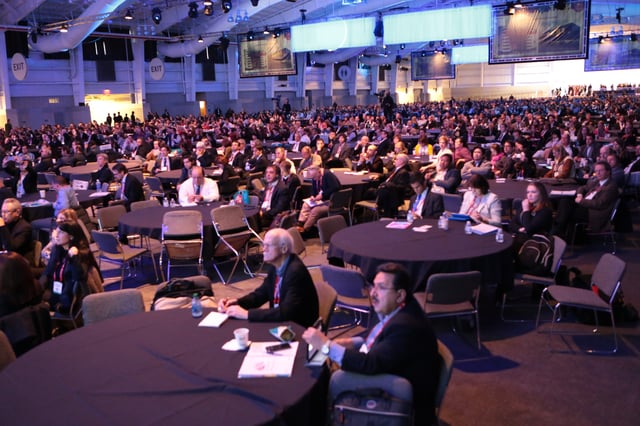 Prior to the National Retail Federation's 2017 Big Show last month, news from Macy's, Inc., Sears Holdings Corp. and Kohl's dominated the business headlines. All three department stores warned investors that sales for the quarter would fall short of Wall Street expectations, and both Macy's and Sears announced store closings and staff reductions.
And as retailers who were speaking at the Big Show responded by screaming "we need to replace people with technology," exhibitors were screaming back to retailers "you can't have it both ways," and reminded retailers that technology implementation is more than just the implementation of technology, but about employing the right people to operate it.
"Every time there's a major disruption in any industry you tend to not see the best operators in the old model emerge in the new model," says Jason Goldberg, SVP Content and Commerce at SapientRazorfish. "Now that we have this huge digital disruption that we're all living through, there are new players."
Goldberg says Amazon is a prime example of the new retail model, but added that Amazon is not alone: There are a lot of opportunities for small companies to also take advantage of that digital disruption to capture a piece of market share that wouldn't have been possible in the old market model.
Although the Big Show caters to larger bricks and mortar and omnichannel retailers, the advice dispensed at the conference certainly apply to small and medium businesses that are trying to make a name for themselves.
Here are three key takeaways from the show:
Create an Experience
For every large failure in the retail industry, there's a big success story, says Columbus Consulting Principal Stuart Aldridge. While department stores have a hard time creating a great experience on such a large scale, Aldridge says traditional department store buying will give way to more premium experiences and more budgeted experiences as well.
Aldridge pointed to outerwear seller Canada Goose, which recently opened its first 2 retail stores: One in SoHo and one in Toronto. And the Canada Goose stores are on a scale that Aldridge says you wouldn't anticipate from a relatively small brand.
"Canada Goose recognizes the value of the customer experience," Aldridge says. "If you're going to open a store, you can't just fill it with product: It has to be something different, and it has to sell something unique that people love, and people will go out of their way to buy. I think a lot of brands will take that as a cue to try something new and different."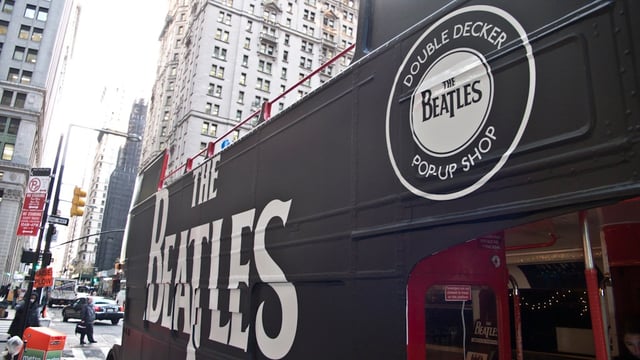 If you're a small- or medium-size single-channel retailer, and you're thinking about making that jump into retail stores, then you need to consider differentiating yourself from the pack. A good way to test the waters is with a pop-up shop, or a temporary location (while New York City seems to be a prime place to start the litmus test, you should check your shopper metrics and find the location where your most-loyal customers are).
Engage with Apps
If you're not ready to take that retail store test, you may want to re-think your app strategy.
Mark Biel, CEO of mobile platform provider Shopgate, says a lot of small- and medium-size businesses think apps are too expensive and too tedious to create. They also think "why should anybody download my app?"
Well, as Biel put it, asking yourself "why should anyone subscribe to your newsletter?" should give you the same or similar answer.
"If the customer feels you're giving them a good deal and adding value – like if you're a fashion retailer and you let those app customers be the first ones to know about new collections and sales before anybody else – they'll feel they are being served in a more premium way," Biel says.
You send your customer an email and it can sit an inbox all day. But if you send your app customer a push notification, it is urgent, and something the customer wants to act on quickly, says Jerry Hum, CEO and co-founder of Touch of Modern.
Hum, whose startup has grown into a $100 million business, agrees that if you give your app customers an everyday reason to come to the app, they will keep coming back.
"For us it's a fresh feed of content every day, so the customer needs to come back and see what's new," says Hum, who added that the mobile app is Touch of Modern's predominate platform, and that it even eclipses the web browser in all its forms. "So, if the customer likes us enough, they'll say yeah, I need to download this app."
Dare to Be Different
One of the big criticisms that came out of the NRF Big Show had to do with retail store merchandise selection. Retailers are having a hard time differentiating themselves because every store – especially in the department store genre – seems to carry the same products.
Selection matters and exclusive content matters, says ChannelAdvisor Executive Chairman and Founder Scot Wingo. If a brand is selling through your store and through 800 other stores, Wingo says, it doesn't give customers a reason to come to your site.
If he were a multi-brand retailer, Wingo says he would put everything into exclusive brand engagements, because people still have this affinity with brands.
"I would become, very quickly, not a multi-brand kind of company, I would become a brand portfolio," Wingo says. "Yes, there will be private labels and knockoffs and that kind of thing, but people will still have an affinity with brands."
On the opposite end, Hum's advice for small- and medium-size businesses is to find a need that is underserved, and hope that it grows. While a shopper may start the buying journey at Google or Amazon because they know what they want, Hum says Touch of Modern's customers go to its app to discover and buy things they didn't know existed.
"When we started, we saw that all the other etailers were using online as a clearing place for last season apparel," Hum says. "We felt there was more space for discovery and presale than for liquidation. Investors were saying men were niche, men didn't shop, men looked for discounts."
Are you a retailer with a advice to share? I want to hear from you. Email Karl@Olark.com