The Customer Support community is much different from other 'hard' tech communities because of the emotional involvement of the day-to-day work. Support can be very rewarding, but it can also be a grind. In a recent study, 45% of Customer Support professionals found maintaining and improving team morale challenging. (source)
Community events are incredibly valuable to my Support counterparts and me. They offer the chance to have face-to-face interactions instead of our usual online conversations, and connect with the people who understand our ups and downs in Support.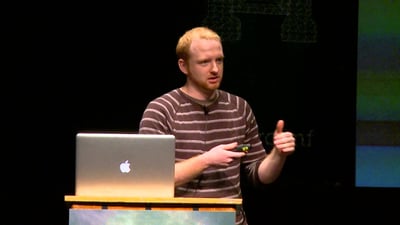 One of the key events for our industry, Elevate Summit (you might remember it as UserConf in years past), happens twice each year in the United States. So I sat down to chat with Elevate's founder, Sarah Hatter, to learn why the conference changed its name, what makes the event unique, and what first time attendees should expect at the conference.
The History of Elevate Summit
In 2011, Sarah was working at a company where she was receiving consistent requests to help people do amazing Customer Support. She realized there wasn't a consultancy she could turn to, or even a step-by-step method she could implement, to teach people how to better interact with their customers.
So she struck out on her own to form CoSupport, a Customer Support coaching, hiring, user experience and technical writing consultancy.
A year after starting CoSupport, she recognized a kindred spirit in Rich White, who had also recently started a company (UserVoice). Both shared a passion for helping others do their Support jobs well, so they teamed up to create UserConf in 2012.
For the first UserConf event Sarah and Rich invited everyone they knew doing Support in tech to a one day event. While UserConf was originally intended to be a one-off summit, there have now been nine UserConf events over the last four years.
In that time, Sarah helped bring UserConf to the forefront of continuing education in the world of Customer Support, and even found time to write The Customer Support Handbook, with an updated second version expected this fall.
This year Sarah renamed UserConf to Elevate Summit and has four more Summits planned in 2016. The first international Elevate Summit will take place in London in July.
As the industry and opportunities for career advancement within the industry have grown, Sarah says she's felt the pressure for the conference to grow too. But Sarah says she's committed to keeping Elevate an intimate event. She and her team deliberately set a ticket limit lower than venue capacity to allow attendees to have a meaningful talk with a favorite speaker at a happy hour, or talk to someone about starting a new job on a new team. (Sarah assures me though that a few tickets are usually released after the event sells out so folks who really, really want to be there don't miss out.)
Here are a few other interesting bits from my recent conversation with Sarah:
Nick: Why the new name?
Sarah: Elevate is more aspirational. It's a call for people to do more with themselves, their careers, and their education.
Nick: What topics can we look forward to?
Sarah: The big question used to be, "How does Support get a seat at the table?" Now that Support has that seat, especially within the international summits, the next evolution will be focused on how Support plays a role in product development and product management.
Nick: Who are you partnering with?
Sarah: This year we've teamed up with Kayako, who has a reputation for creating great content around customer support education (you can tell from the two talks that their Director of Support, Sarah Chambers, has given in past years).
When he found out this year's summit would be in Austin, Atlassian's Sean Cramer (also a past speaker) made the incredibly generous offer to use their office space. Since the Atlassian office is a working space, this will be the first year the conference will be held on a Saturday, which may help reduce the number of people who need to be on support, answering emails, during the event.
Nick: For those attending Elevate for the first time, what should they know about the event?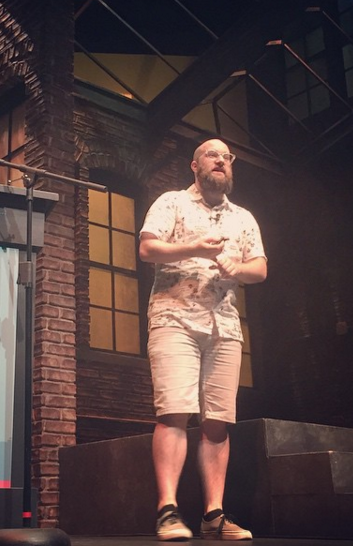 Sarah: There will be a lot of people there who have really interesting experience in your field, but from different perspectives. Make sure to have conversations with as many people as you can. You might even get a chance to talk with people you've only interacted with on Twitter.
The location is great. Downtown is walkable, the weather is great, and the BBQ is unreal!
Elevate is always cushioned by social and networking events the days before and after, but you'll have between 22 to 24 talks between 10 AM and 5 PM on the day of the Summit. So bring a lot of caffeine if you don't like coffee (there will be on-site coffee all day) and a lot of note paper or fully charged battery for your note taking device of choice. If you don't quite catch something, many folks are happy to share their notes
Every year, there are always people who are answering tickets from their seats, but if you can wrap something up the day before or on the plane on the way down, that will help you get the most out of it.
The audience is all people who do Support on a day-to-day basis, so you probably won't need to bring a suit ;)
If you're working on a project in your company that maybe doesn't relate to your day-to-day specifically, you can probably be sure that other people are having that problem too. Don't be afraid to talk about the bigger picture.
The event is very inclusive, so you may meet someone who works for one of your competitors. It's ok to talk to them too. Some of the highest rated talks have actually come from non-Support jobs, like design or product, so it's OK to stretch your boundaries and find out about a part of the industry that doesn't totally relate to what you do in Support.
Didn't make it to Austin? That's ok! You can get your tickets now for the next Elevate Summit in London on July 1. After that, the next Elevate will be in October in Palm Springs.
Will I see you at an Elevate? Awesome, I'd love to make some time to talk about what you're working on. Email me at NickO@olark.com