How are you tracking live chat leads?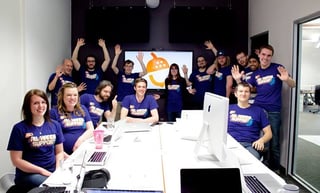 If your current system for tracking leads in your sales funnel or support queue involves a spreadsheet, or matching transcripts with emails, or post-it notes stuck to your desk - then it's time to try a CRM.
We'd like to introduce our newest integration partner, Nutshell, a CRM platform for small businesses, built by a team that shares our commitment to excellent Customer Support. (They're also our neighbors, just a few blocks down from our Ann Arbor, MI office.)
The Olark and Nutshell Integration
Our Nutshell integration allows you to attach chat transcripts to customer records alongside emails and other interactions so you can get a quick look at a customer's history. Why is this important?
In a recent report, Kate Leggett of Forrester noted that 72% of customers say that valuing their time is the most important thing that a company can do to provide them with good service. With chat transcripts, emails, phone notes, and meeting notes all in an easy-to-search database, you can quickly locate a customer's complete history and close a sale or increase a customer's happiness.
Having Olark connected to a CRM like Nutshell not only helps your customer interactions, it gives you a better look at how many customer interactions are coming in over live chat, and how many sales can be attributed to chat. Armed with that data, you can make better informed decisions on how to staff chat to maximize your ROI.
Give your team a unified view of customer conversations
Sending a transcript to Nutshell is easy - just use the !lead or !case command during the conversation and Olark will make it happen. If a chat begins and no customer record exists for that visitor, Olark will create a new record in your Nutshell CRM database.
Nutshell also allows any team member to attach notes to a customer record for added context, making it easier for team members to get the full customer story in future conversations.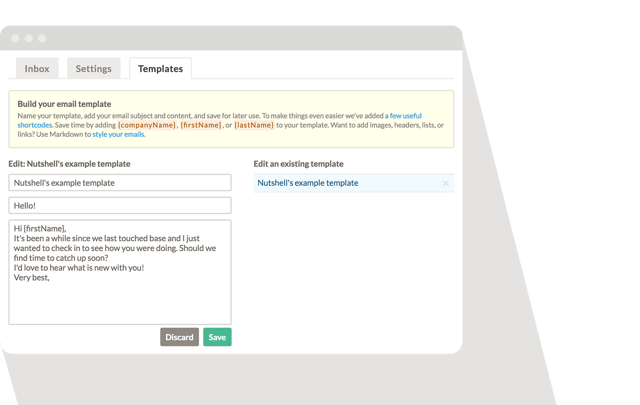 Nutshell users can also send plain-text templated emails to their companies, leads, and people in their database. These templates keep your team communication consistent, and they can be used to send a quick follow-up note to a lead as soon as a chat in Olark concludes.
If you're an Olark user and want to give Nutshell a try, it's super simple to get started. Nutshell offers a 14 day trial (just like Olark) so you can take it for a test drive before making any sort of commitment.
Any other questions? Let us know!