You may have noticed the new Olark homepage with the credo, "Make your business human." As part of this new look and feel, we've asked our friends to share how they make their business human. Today we hear from Nathan Kontny of Highrise.
I'm sure you've heard: It's never been easier to start a business. But with all that ease, there's even more and more competition. It's harder to stand out, even harder to stay relevant. What do we do?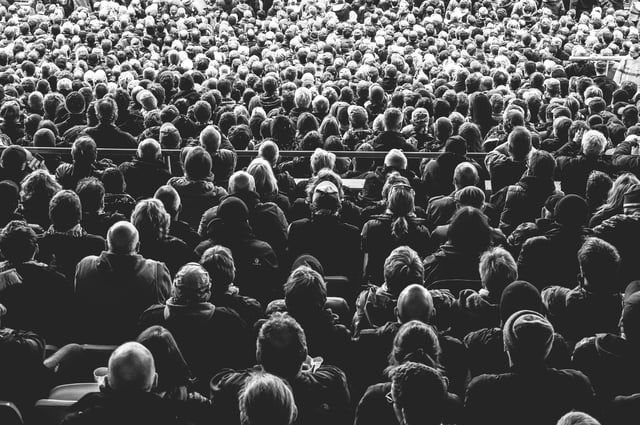 Photo by davide ragusa on Unsplash
I have a 3-year-old daughter, Addison. You can probably imagine some of the frustration and challenges we have at home. She went bananas this morning when she was told it was time to stop playing and wash her hands for breakfast.
One afternoon I was picking her up from school and I wanted to reward her for some especially awesome behavior. My mind immediately went to "macaroons," the sweet French cake made of ground almonds. Addison loves macaroons. There's a place we pass on the way home from school that sells macaroons. But I chose to walk right on by and go to a bakery that was out of our way to get theirs.
Why?
---
In 1997, five researchers published a paper on their attempt to figure out what creates close relationships. They performed a few different studies trying to encourage pairs of participants to feel closer to each other. One group of participants was matched based on their shared or nonshared views of important topics. Another group was led to use small talk to get closer to each other:
When was the last time you walked for over an hour?
Describe the last time you went to the zoo
How often do you get your hair cut?
And another group was given questions to help them self-disclose more intimate details about their lives with their partner:
When did you last sing to yourself? To someone else?
Do you have a secret hunch how you will die?
If you could change anything about how you were raised what would it be?
The "self-disclosure" questions were also escalated. The ones just mentioned above were from Step 1. Step 2 was more of the variety:
What is your most terrible memory?
Step 3 was:
When did you last cry in front of another person?
So what strategy led two strangers to feel closer to one another after just an hour long conversation?
Probably not surprising to you: small talk didn't work.
But what might be surprising to you is that the disagreement or agreement two people have on the same topic didn't change how close they felt to each other.
The only thing that created a high level of closeness among participants was the escalation of self-disclosure. Not small talk. Shared intimacy.
---
Photo by Velvet Dessert
Now, I'm no macaroon connoisseur (though I do now know it's actually macaron). Before my daughter's affinity for macarons, I'm pretty confident I've never even purchased a macaron in my life.
So when I wanted a macaron to treat my daughter, why'd I skip the bakery right in front of me for one further away?
Because two years ago Wendy Grahn and Maggie O'Brien opened the Lakeview Kitchen & Market and we have been frequent visitors and consumers ever since. Maggie even made my daughter's cake for her second and third birthdays.
The relationship my family has with Wendy and Maggie is the result of a couple years of self-disclosure. I know things that have exalted them and disappointed them. And we reciprocate with details about our lives, like the challenges raising this toddler ;).
Of course their products are delightful. Their 5 star Yelp status is a testament to that.
But their relationship with us keeps us ultra loyal, even when it's not convenient. And it feels great to support these new friends in our lives.
I want our business to be like that. I want our business to create long lasting relationships, whether it's with our employees or our families.
And so a bunch of our effort at Highrise is simply disclosing details of ourselves that you probably don't come across very often. On a vlog channel I host, you'll see me trying to help run a business and family up close and personal. You'll see good stuff like us improving our marketing and increasing our conversion rates, and you'll see the bad like the 3-year-old tantrums in the middle of the kitchen as we just wake up.
You'll also get emails from us not just announcing news and helpful articles to get more from your Highrise account, but details about what we did this weekend and challenges we might have had to overcome.
The main reason I've taken this approach of making our communication and our business more open, more human, is simply because it feels right. It's also helped create new relationships in my life, at a point when I feel like relationships are harder and harder to come by.
But also, in this age of ultra competition, relationships matter more than ever. Take the example from Wendy and Maggie - making your business human is also good for business.