This article is the third in our series on Customer Service trends in the United Kingdom. In part 1, our friends at Bynder explored the rise of self-serve business data. In part 2 we discussed the looming impact of Brexit on small businesses. Today we share what small businesses see when they look to the future of customer service in the U.K.
In business markets around the globe, companies are continually working to not simply keep up with technology, but to stay ahead of the curve to best use technology to their advantage.
This is particularly true in the world of customer service, where advances in live chat software and social media provide opportunities for quicker and more efficient communication between company and customer.
We found a few recent studies addressing customer service trends in the United Kingdom, and spoke with several UK companies about their current customer service challenges and their visions for customer service in the future.
Talkin' 'Bout My Generation
As in the rest of the world, United Kingdom businesses are evolving their online customer service channels, but are UK customers taking quickly to these new platforms?
Probably not as quickly as companies would like, according to a recent UK study from Kantar TNS, which shows that 34% of British consumers are not yet ready to embrace online customer service.
While multiple factors contribute to this reluctance on the part of British consumers, the generational gap—as one might expect with most technology-related issues—is certainly one of the largest.
Freddi Towell of Lantum expresses little surprise at the 34% metric, saying her company is confidently moving forward in its expansion of online customer service features, while acknowledging the difficulty in breaking old habits when it comes to older consumers. In fact, with 50% of Lantum's customer base consisting of older individuals, the company still receives about 40% of its customer service queries via phone.
"We find that the older generation have saved our phone line and will call us without ever going to our website," Chan says. "I usually find that the phone calls we receive are from people who aren't as tech-savvy and feel like their inquiries won't be dealt with over chat, that they'll only be able to express themselves over the phone."
Ivy Wong of Lexoo echoes this sentiment, saying, "Increasingly we've found that older users prefer to pick up the phone when they need customer support, while younger users prefer communicating via online chat and using Net Promoter scoring or review websites to voice their opinions."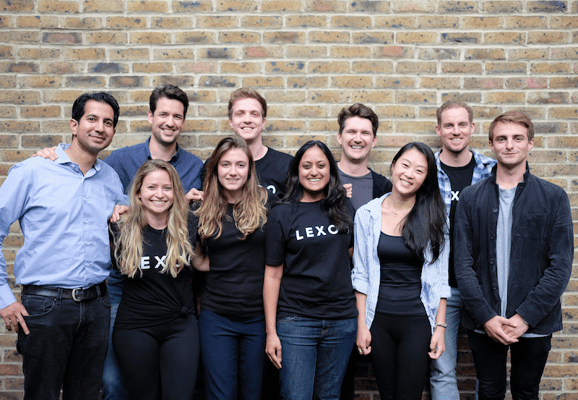 (The Lexoo team is all smiles when it comes to Customer Service.)
Reach Out and Touch Somebody
So what will it take for this 34% of UK consumers to embrace online platforms? The answer lies in the fundamental tenets of customer service: communication and education.
"When I've asked users why they don't use our online chat, it's often because they think they're talking to a robot and they want a quicker response over the phone," Chan notes. "Then once we have spoken to them on the phone and have shown them how to use our online chat, they begin to use it."
Adding a human touch to online communication is also effective in providing reassurance to customers who are reluctant to stray from their phones.
"I've noticed the older generation moving over to using live chat since we added in profile photos for each agent," Chan says. "They now pop on sometimes just to say hello to use or to send 'smiley-face' emojis!"
Social Media for Customer Service
The advent of social media in customer service has also presented opportunities and challenges alike. In a development that contrasts Kantar TNS's study, which shows consumer reluctance to embrace online customer service, it appears consumers are driving the growth of activity on social media.
In fact, UK companies are struggling to keep pace with the volume of social media inquiries. Eptica recently published a study reporting the quality of customer experience in the UK on the decline as social media performance slumps.
The Benefit of Fast Customer Service
The struggle to keep pace with demands on social media is understandable, given the expectations of immediate feedback that come with social media communication—especially with younger consumers, who comprise the overwhelming majority of social media participants.
"With the increase in social media and mobile phones, we have seen a rise in the amount of customers contacting us via Facebook, Twitter and live chat," says Josie Moyce of Nature Shop UK.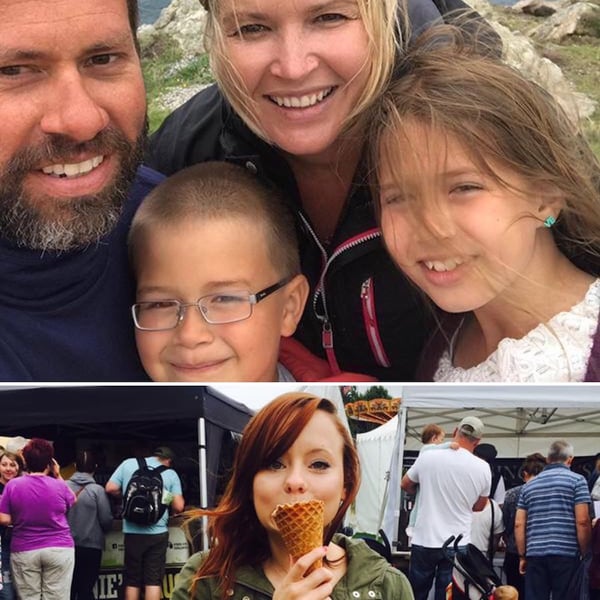 (The Nature Shop Team - Mel, Director, with her family above; Josie, Marketing Manager, below)
"With the use of this technology, customers want to receive speedy, efficient responses so they don't have to wait hours for a reply before completing their shopping. Customers can contact us via all social media channels, live chat on our website, phone and email and we ensure all enquiries are answered straight away. As a small, family run business we believe it is important to offer personal customer service, no matter what platform they contact us on."
Not only has social media raised consumers' expectations of swift response from companies; it has also transformed customer service into a 24/7 obligation.
"The immediate trend that we are witnessing is an increase in Facebook Messenger queries, which can land any time of the day [and night]," says Asa Bentley of CreditLadder. "Facebook encourages companies to respond quickly and to answer all queries as this information is published on the organisations' page as a trust signal, which can help with sales conversion. With our younger demographic, this is the preferred contact method—even over email, which was not previously seen before."
Sharing Customer Service Responsibilities
According to Jay Turner of Fused Bills, the increase of customer service inquiries via social media has required her company to train its marketing team in customer service, as they manage Fused Bills' social media accounts.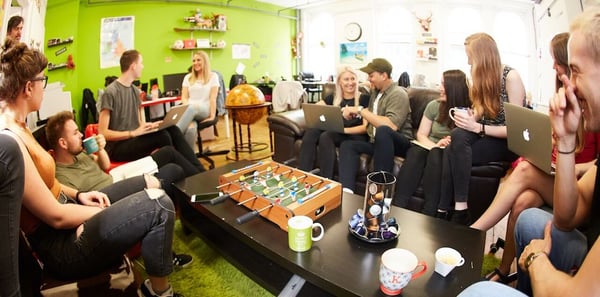 (The Fused Bills team gathers to fuse great ideas during a recent brainstorm.)
"We view this as a positive, as it allows the team to interact directly with customers in ways which they wouldn't have had a chance to previously," Turner notes. "It also gives them a greater understanding of the information customers are looking for, which allows them to improve the FAQs section on the website."
Emerging Customer Service Trends in the U.K.
While UK customers continue to familiarize themselves with online customer service and companies catch up with increasing volume on social media, technology waits for no one. As such, businesses are thinking several steps ahead to anticipate where technology will take customer service in the future. Before long, artificial intelligence might enable companies to handle surface-level customer inquiries, while retaining a personal touch.
"Key future trends will be AI bots to assist customer service initially, which we believe will become more autonomous as they learn through repeated answering," Bentley asserts. "The human element will not be removed for some time, but it will allow a single customer service operative to serve a much higher volume of users, more accurately and faster--all helping towards developing an ever-improved service. A key development will be stable and established chatbot software that companies can plug into their operations."
The More Things Change, the More They Stay the Same
Evolutions in technology ensure that methods of customer service will continue to change, with companies and consumers playing cat-and-mouse along the learning curve. However, while communication portals will inevitably continue to change in appearance, the rules of customer service will undoubtedly remain the same.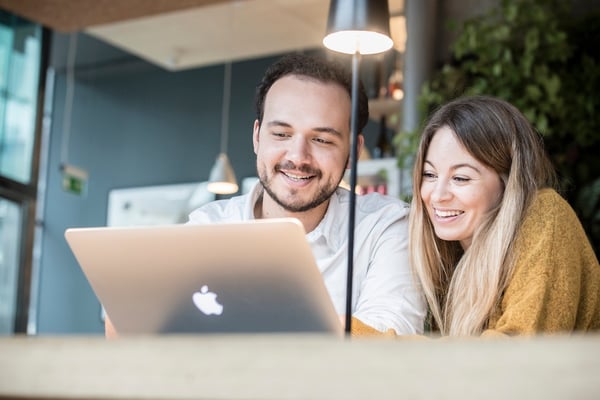 (Even as things change, The Chat Shop team continues to provide great customer service.)
"Some of the key success factors in who wins in this new world is how well brand and service join up and how well organisations are able to successfully understand and leverage these new channels," says Jonny Everett of The Chat Shop. "Fundamentally, delivering awesome service is still the key, organisations just need to understand what awesome looks like in these new channels of choice, something that's still not widely understood."