More live chat leads are great, unless you're not prepared to keep them organized.
You've installed Olark live chat software on your website, and you're ready to start talking to new customers. But are you ready to capture those conversations? And are you prepared to turn those conversations into actionable sales leads?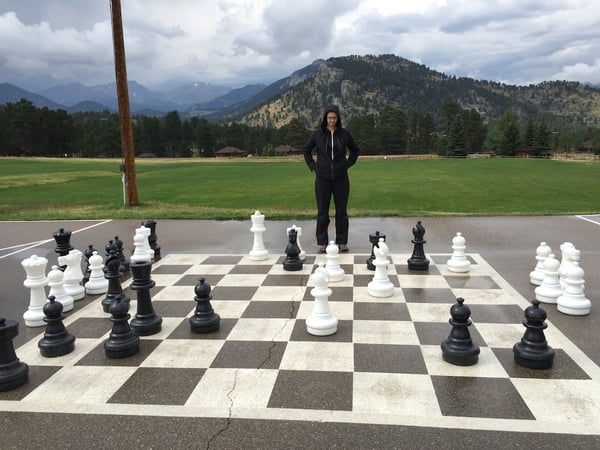 One of the best ways to identify new leads and engage them is live chat. A chat widget is an easy-to-manage tool that lets you instantly engage and (hopefully) delight the person on the other side of the conversation.
When live chat software is paired with a simple CRM, the power of chat is magnified. When combined, every website visitor becomes a lead and every conversation is a potential new sale or upsell.
At GreenRope, we use Olark live chat software on our website in a number of ways:
Our sales team use it to chat with prospects who have product questions, and invite them to join a demo.
Our support team uses it to be present when customers have a question they need answered.
It improves the overall customer experience on our website, and it gives our customers the freedom to use whichever contact channel they prefer to engage with us.
Beyond our engagement strategy, live chat also plays a huge part in our lead generation strategy. It provides us with highly relevant qualitative data that we use in our sales and marketing efforts.
Today I'd like to share how GreenRope uses Olark live chat software for lead generation and how you can use a simple CRM, like GreenRope, to organize leads and improve conversions.
Lead Generation
As a lead gen tool, live chat plays an integral part in capturing new leads. We use Olark live chat on our website, as well as our landing pages to extend the option to all incoming leads. Often times, a lead will contact us via live chat before requesting a demo with one of our sales representatives.
For website visitors, a chatbox can be something of a 'safe space.' In a chat, someone who is casually browsing can ask questions, engage, and learn more about GreenRope before committing to the sales process. This flexibility lets a customer determine their path through our sales funnel.
Lead nurturing sales funnel
Our sales funnel looks like something like:
We use a range of tools to capture leads at top of our funnel (ToFu). Of all the channels we use, live chat is the most useful at this stage of the funnel. If a chat occurs with a visitor, our agents can identify and qualify a lead in a single interaction.
For example, if a new inquiry comes in via chat on our website or landing page, our team is ready with a list of qualifying questions they use to determine the quality and type of lead. These questions help us understand whether an inquiry is ready to talk to a salesperson.
Qualifying questions might include:
What business problem are you looking to solve specifically?
Do you currently have a similar system/software in place? What are the reasons you might be looking for a new solution?
Are you interested in meeting with a salesperson for a live demo this week?
What features/functionality is more important for you and your business?
When do you need a solution in place by?
From what you've seen, do you think our solution has what you are looking for?
With the Olark + GreenRope CRM integration, each chat either creates or updates a contact record, so our sales team can easily access each conversation for better context. This detailed information means follow-up from our sales reps will be more relevant and effective.
Lead Qualification
In the next stage of our funnel segment inquiries into a Marketing Qualified Lead (MQL) or a Sales Qualified Lead (SQL). MQLs and SQLs are then put into different workflows. For example:
An MQL might receive a 'more information' drip email campaign. In this campaign our collateral is more focused on educating the prospect - who we are, what we do, what our product does, and how it's different from other similar products. We'll also send them any information relevant to the information we gathered in their initial chat session. This might include something related to their industry or team size. Overall this series of emails is trying to get the lead to take another pre-sale action, like sign up for a webinar or download a specific piece of content.
An SQL will begin to receive collateral as part of a 'sales-ready' campaign. This information will talk more about the direct benefits of the product as it relates to the prospects business, and encourage them to take action by making a purchase. They'll also receive an introduction to a salesperson for a live demo.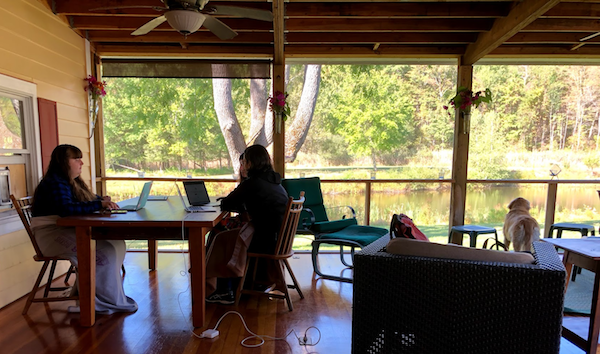 Two different customer journeys, triggered from one online chat session. Because of the qualification process, each lead is placed in the most relevant lead nurturing workflow based on their position in the buyer's journey. Personalization like this is known to increase conversion rates and overall brand sentiment.
[READ MORE: 3 types of personalized eCommerce emails you should be sending your customers]
Lead qualification is an important part of the sales process and should take place in the late stages of the lead generation process. The better you qualify leads, the more succinct (and efficient) the sales process becomes for both salesperson and the customer.
Make sure it's in the CRM
We live by this slogan here at GreenRope, and hopefully today I've convinced you to do the same.
It's a reminder to add every conversation, and the contact information that accompanies it, to your CRM. Doing so will save you from having to manually input this information, and should improve your sales process.
If you're using live chat, connect it to a simple CRM that will capture every conversation and give you actionable customer insights. Whether you use that insight for sales, marketing, or customer support, your customer experience - and your business as a whole - will benefit.
Ready to connect Olark and GreenRope CRM?