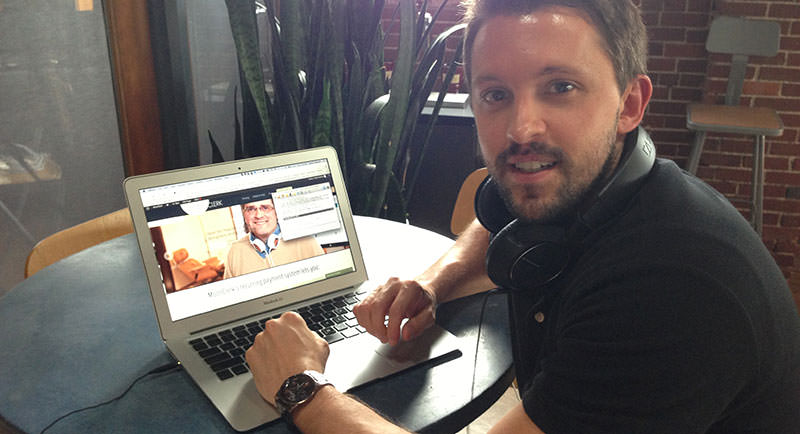 MoonClerk is an online payment system that allows non-programmers to use Stripe to accept recurring payments and one-time payments. Founder Dodd Caldwell and Gabe Cuevas have come up with some great ways to talk to customers with Olark.
Offer More of What They Really Want
Dodd told us, "We're dealing with payments so, in many cases, we're dealing with our customer's entire livelihood. If someone is going to trust us with their livelihood, they generally want to know there are real humans on the other end. Live chat is a great way for us to offer that assurance in a non-intrusive, laid-back way. It's a confidence builder for our customers"
"We have potential customers who may be confused about exactly what features we offer. Because we work for a wide variety of industries, we often have people ask about very specific, detailed features. It may not be super obvious that we offer those features so these live chat inquiries give us an opportunity to let our potent customers know we do offer them-- or if we don't, often we end up asking them about their specific use-cases and really learning a lot about how businesses want to use our payment system.
We've actually developed some features based on this feedback that we might have missed unless we had dug deep and asked questions through live chat."
Get Clients Faster than a Speeding Ticket
The Rosenblum Law Firm, a practice that specializes in criminal defense, speeding tickets and traffic violations, aims to attract clients in the New York and New Jersey areas. Adam Rosenblum, a founding attorney at the firm, loves talking to his clients and hearing their stories. "It's amazing how even though we have been doing this for almost 10 years and have spoken to thousands of potential clients people really have some interesting stories to tell."
All three sites, TicketDefenseLaw.com, Rosenblumlawfirm.com, and NewYorkSpeedingFines.com use Olark live chat to connect with potential and existing clients. The sites use a chatbox that opens automatically after a period of time and tell the visitor, "Hi, I am an attorney with the Rosenblum Law Firm. Is there anything I can help you with today?"
Adam says, "We love the feature that auto-engages people once they've been on the site for a certain period of time. I think people sometimes need to be engaged these days otherwise they are likely to go elsewhere."
"We also are very fond of the feature that shows a photo of who is chatting on behalf of our firm so it gives our visitors a personal touch."
"Olark allows us to be available to people that want to communicate with us but either prefer web chat or are unable to pick up the phone (e.g. they are at work and cannot have a private conversation). It has brought our ability to interact with potential clients to a whole new level which we really appreciate!"
Do you have a great tip for Olark users? Comment below or chat with us!