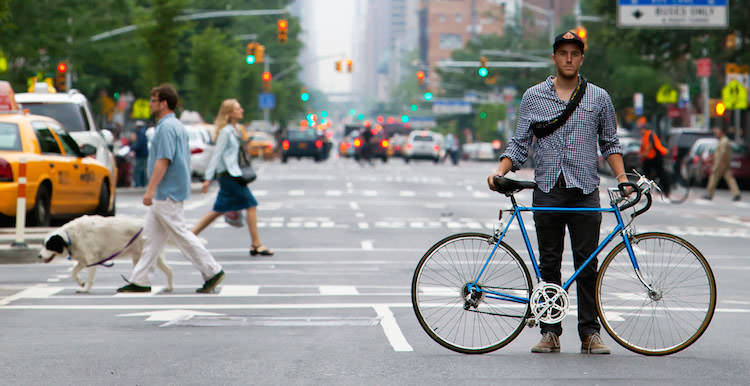 Today's guest post comes from Andrew Batey, CMO, Spinlister, who explains how his company goes to great lengths to put customers above all else...
Spinlister is a peer-to-peer bike share service. We are building a global network of cyclists that help each other no matter where they travel. Our service is built entirely on trust. We depend on positive relationships with all of our customers.
That's why we have no "customer service team." The entire company is the team. Everyone in our company spends at least two hours a day sending and answering emails. We are so passionate about it that everyone from the CEO to the Community Managers work every day answering questions.
The very first email we send to every single customer welcomes them to Spinlister, written personally from one of our employees. We want to show there's a real person on the other end from the start.
These initial emails are important to us because it creates an open dialogue channel with our customers. Some users may not have questions right off the bat but weeks or months later they may reach out with questions or feedback they have about our platform.
Our team answers emails even ouside their shift due to our point system. Our employees receive one point for every "ticket" they resolve or create. This competitive system makes it fun to respond to customers and the prizes that monthly winners receive aren't so bad either!
We constantly search our database for customers having issues so we can reach out to them. If we see that a customer is having trouble making requests or reservations, we jump in help the customer find exactly what they were hoping to find.
We had a user looking to rent a bike in Cocoa Beach, Florida for the following day. When our customer service representative realized there weren't any Spinlister bikes in that area, she reached out to bike shops throughout Cocoa Beach until she found a shop willing to rent our customer a bike.
Our team can make decisions on what is right case by case. If they need to refund a customer they can. If they need to buy a customer a new bike tire, they can.
We'll do the work that doesn't scale. If they need to help a customer find the perfect bike, they will spend all night researching bikes to make sure that the customer is happy. If a customer can't find a part, we will spend all night making calls and exhausting personal networks to find it.
We believe that great customer service stems from our employees' enthusiasm to provide for a customer. We all know that our customers are what drives our business and keeps us going. When a customer chooses Spinlister, we see that they are putting their trust in us. This is why we are quick to respond and focus heavily on attentiveness and personal communication. After all, our customers are what make our business possible.
What does your team do to go above and beyond what customers expect?