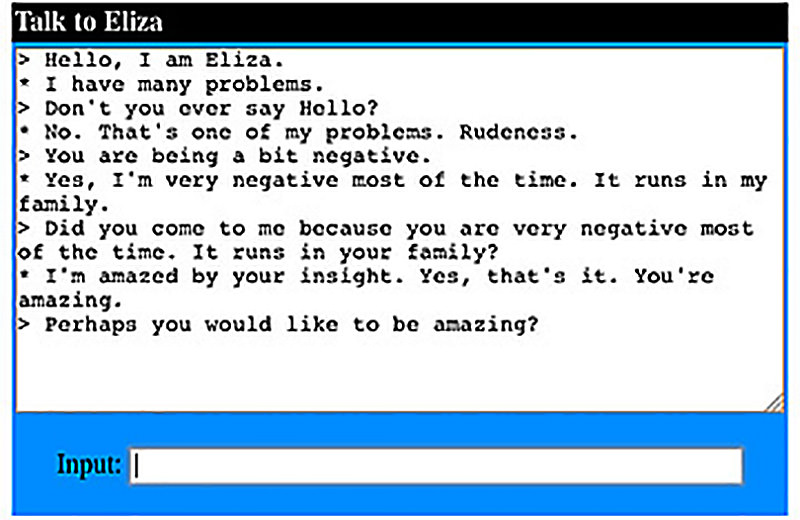 It's well known that live chat can increase conversions and sales.

We wondered why some of our customers can sell better than others. I spoke with some of the most effective users of Olark on Shopify to find out what they do, and the answer is is incredibly simple: be human.

It can be hard sometimes, especially when most of the big companies we deal with on a day-to-day basis tend to be so formal. But unless you're a bank — and most of our customers aren't banks — you probably just want to be yourself when chatting with potential customers.

Or better yet, be like them. Research shows [1] that linguistic style matching — talking like your conversation partner — increases trust, even in instant messaging conversations.

When someone first sends a chat, they have no idea what to expect. As you may have experienced, some even ask whether you're a real person. Well, since you are, you don't want to sound like ELIZA, but you do want to try to be as stylistically similar to your customer as possible. Often this means that both you and the visitor you're chatting with are pushing to see how informal each of you can be.

This shouldn't be surprising: stuff is fungible; service is not. If your customers just see you as another business, why will they buy from you and not the other guy? Of course, there's a fine line between being human and being perceived as unprofessional, but part of being human is that you can make that judgement for yourself. Just be sure to let the customer lead.

Some of the most successful sellers on Olark have told us that while they still just primarily answer questions, they also occasionally engage with their customers in more personal ways. That can come from showing a genuine interest in a customer's needs, which will often result in being able to suggest another product that may work better for them (up-sell, but in genuinely in your customer's interest). And sometimes it's just small talk! Find something unique about your business that's a friendly talking point. For example, one online store based in Japan uses the fact that it's in Japan as a point of conversation. Most of its customers are in Europe and North America, so even something as mundane as the weather can turn out to be an interesting conversation. "How's the weather in Edinburgh?"

So how can you, as a small business owner, increase sales with live chat? By cultivating personal relationships with your customers. Easier said than done, to be sure, but just being yourself (and being a good listener) is a great place to start!

And of course, feel free to chat with us. We love hearing from you!

[1] Lauren E. Scissors, Alastair J. Gill, Kathleen Geraghty, and Darren Gergle. 2009. In CMC we trust: the role of similarity. In Proceedings of the 27th international conference on Human factors in computing systems (CHI '09). ACM, New York, NY, USA, 527-536.