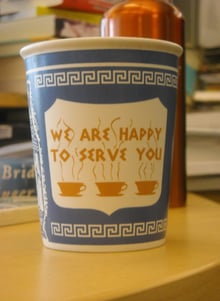 Being 'human' is having a moment right now in the world of ecommerce marketing.
After years of a full-on automation craze, and as the talk of chatbots heats up, savvy marketers realize we must be more personal in our customer communication.
Now, instead of "SEO" and "automatic," ecommerce managers are focused on terms like "customer experience strategy."
So what can you as an ecommerce marketer do to get more personal? You can focus on these five areas of customer service and communication strategy...
1. Avoid the "Hey Everybody!" approach in email
There's still a tendency to just send one communication to everyone. That makes sense, because it's easy and saves the most time.
But saving a few minutes isn't worth it anymore and there's proof that a tiny amount of personalization - even just the subject line - works wonders.
Let's break emails down:
Step 1. Get people to open the email
The subject line is key, so make it relevant to the audience you're contacting. According to MailChimp, email campaigns segmented by interest groups resulted in a 10.61% higher open rate than non-segmented.
Step 2. Make the content equally as personal
Different audiences are looking for different products to suit their different needs. So ask about interests, characteristics, or geography in your email signup form, or track customer activities on your site, and start segmenting!
Step 3: Change the way you follow up
If a group didn't open your first email, target the non-openers with a more informative subject line so they get a clearer picture or some inspiration from your brand. Neil Patel wrote about Wok to Walk, who changed up their follow-up emails and got 7.7% of non-openers to open their second round emails.
Try adjusting your follow-up emails based on certain actions in your store. For example, if you'd like to reduce the amount of abandoned carts in your shop, send them a follow-up like Finish Line did. (See the image below.) That's a smooth move for conversions.
How to make it work?
There are so many ways to segment, so use the data you have to your advantage and think of it as an opportunity to try out fresh options until you get the best results. This is where a great email platform with A/B testing and a clear dashboard comes in handy.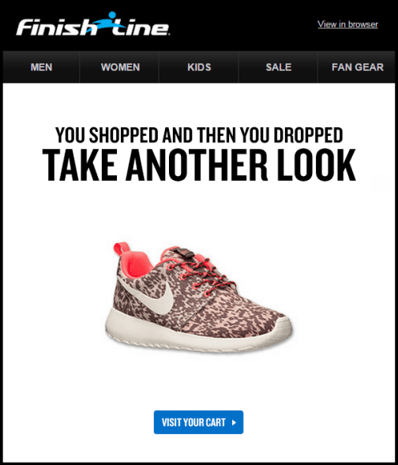 Finish Line's email to those who have left has a great design and way to get right back to that cart they were considering (Source Marketing Sherpa)
2. Be there for your customers more often
Customer service is everything, even online. According to the Parature's 2015 Global State of Multichannel Customer Service Report, 97% of people surveyed globally rated customer service as "very important" or "somewhat important."
There's no doubt about the need for great customer service, so let's talk about response times. Anyone who regularly reads ecommerce news has probably noticed consumer patience is shrinking, especially on mobile. People aren't willing to wait for an at-your-convenience answer. They want an answer in an hour or less.
Live chat is a great way to answer questions in a timely manner. Look for a live chat platform, like Olark that gives you data about what your customers are doing on your website. This info allows you to go above and beyond, giving answers without having to ask customers to describe what they're experiencing.
What else can live chat do?
Ecommerce marketers know that live chat is more than just a reactive team. Program proactive triggers at key points on your site that will start a sales conversation. If you can get a customer talking, your team should be able to help customers purchase with confidence.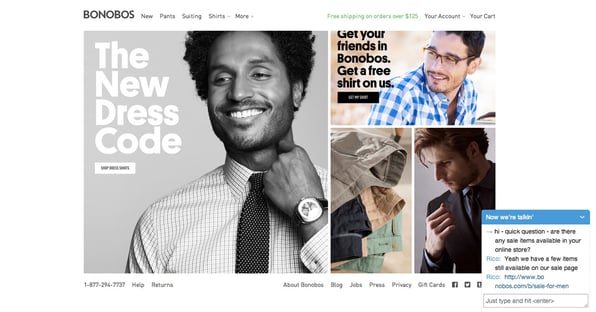 3. Cultivate loyalty with rewards
Shopping is already an interactive experience, but what if you could make it even more engaging? A gamified loyalty program is an effective way to give your shoppers rewards for the actions and behaviors you want to encourage.
When you find the right program, rewarding purchases is only the first step. There are tools like Antavo loyalty software that can help tie your social media, content channels and email communication together, based on the actions customers have taken in your store.
Although loyalty programs are built around the idea of increasing return customers and encouraging purchases, a points-based rewards program can help stores with a whole host of other engagements, too. These engagements range from social media interaction, to increased reviews, to friend referrals.
A truly successful program will give the customer some power in determining the rewards and coupons they can pick from. This makes a reward feel more like an actual reward, and not just some useless door prize.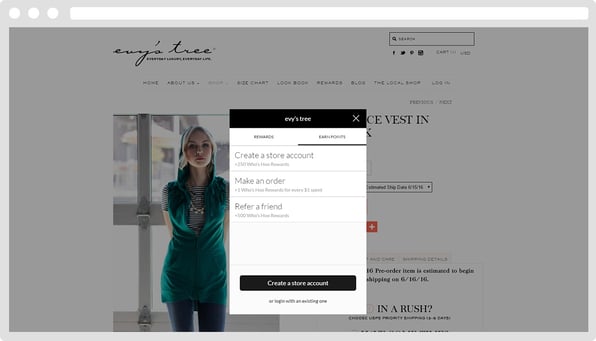 A loyalty program can allow you to communicate with customers based on their actions in your store, capturing attention with relevant offers.
4. Show your products in the lives of customers
User-generated content (UGC) is extremely important in an increasingly visual world where mobile and customer satisfaction rule. Infact UGC is an essential part of a complete ecommerce strategy, especially for social media marketing. Seeing your product in use is a great way to build trust and show others shoppers how they can use products in their own lives.
The Reflections campaign from Ray-Ban is a nice example. Ray-Ban's marketers acted on a trend we're all familiar with: selfies.
Ray-Ban developed an app - called Reflections - to make those selfies more interesting. The app uses both the front and back cameras to create a double exposure effect and show the person in Ray-Bans alongside their surroundings. At the end of the photo editing process, users can choose "I'd like to get featured" to appear in Ray-Ban's marketing.
As people started using the app, Ray-Ban used these user-generated photos to get more exposure. You can see photos made with the app on a special landing page on their website, and find a few highlighted photos on Ray-Ban's Instagram feed and Facebook page.
This campaign also had great power to convert. Let's say someone is checking out Ray-Ban on Facebook or Instagram. They see one of these cool photos, read the description and learn that it was taken with the app. Then they use the hashtag to see other photos, maybe even visiting Ray-Bans website to see the full collection. Bingo, that's the one! Now they're on the official website and suddenly they're looking at the latest sunglasses this season.
What made this campaign successful?
Ray-Ban set their sights on a current trend, put a unique and interactive spin on it, AND gave customers a way to make something special. It doesn't get more personal than that!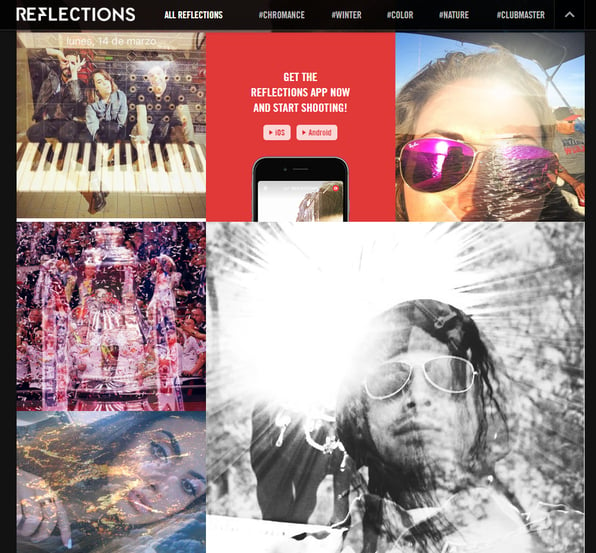 As I was drafting this post, there had been 9,642 Reflections shared publicly and each one aligned the "individuality" message that the brand has been emphasizing for years.
5. Seek out brand advocates
The strongest advertising comes from the people who love your brand or products. According to Nielsen, 66% of people trust consumer opinions they see online.
My favorite example of companies doing this incredibly well well this year is Reese's. They're identifying their advocates on social media and responding to them with funny quips. And when Facebook fans have a question or idea about the product, their team refers them to the place where their question is fully answered.
What makes this particular post really work?
It uses actual brand advocate's comments
It 'recognizes' each 'speaker' - every contributors has their photo featured
Reese' humor and personality comes through in every update
Is it working for sales?
The top comment on this post summed it up nicely: "I usually go get some Reese's every time I see something about Reese's. So good. No shame."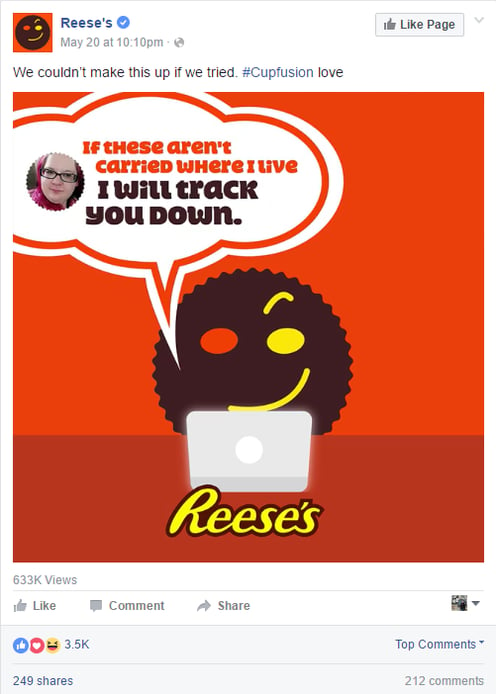 Reese's has some fun on Facebook with a video of funny quotes from their brand advocates.
In the end, it's all about choice, relevance and gratitude
The tactics work well because these companies are dedicated to:
Knowing the interests, wants and dreams of their customers
Empowering their team with the resources to offer practical help and creative communication.
Once you have systems in place for these two things, you'll feel much more comfrotable letting customers choose the actions they take, making content and offers relevant, and thanking your customers in more meaningful ways.
Doing all of this will help you generate trust and excitement and, as a result, boost conversions and sales.
Tell me how your store is working on personalization. I love a good success story!