Over on the Zapier blog, we were recently reminded to maximize taxible deductions by purchasing software subscriptions before the new year. Good advice to follow, but where should you invest your money? Well, if you're looking to increase the number of sales meetings you're scheduling next year, Alex Lopes, CEO of Sharebird, recommends the following five platforms to try (and perhaps purchase) before 2016 is over...
Do you feel like you're driving a lot of traffic to your site, yet too few website visitors end up making it all the way to a sales meeting?
Where are all of these visitors going? You've somehow attracted them to your website, but marketing ROI is judged on how many people are delivered to the sales team.
If you can relate to this, then you probably have funnel leakage. It's a common issue for marketers. I spend a lot of money to get people to my website, but only a small fraction of those visitors (if any) end up taking a call with sales.
Funnel leakage leads to marketing failure in many companies. It is a very serious issue because it keeps marketing leaders from a bigger budget. So how can you fix funnel leakage without implementing elements that cost more?
In this post, I'm going to share five fantastic tools that will help you patch the holes in your funnel. And even better, they all start off at $0 (and some remain free forever).
1. Olark
Are you missing opportunities to engage prospects that are viewing your content?
Content works really well to help people become aware of the problem you solve, and get them interested in the solution you offer. However, you may not be able to turn that interest into a sales meeting because your potential customers don't want to pick up a phone to talk with your salespeople.
It takes 18 calls to reach a buyer. And 23.9% of sales emails get opened (Source: Topo). Consumers have become much more adept at screening salespeople.
With Olark Live Chat you can:
Target which prospects you want to talk to
See what content your prospects are viewing so you can be more relevant
Route your chat to whichever person in your company is actually available to chat
Olark has a free plan, with limited features. Their paid plans, which offer access to all features, start at $15 a month per operator billed annually.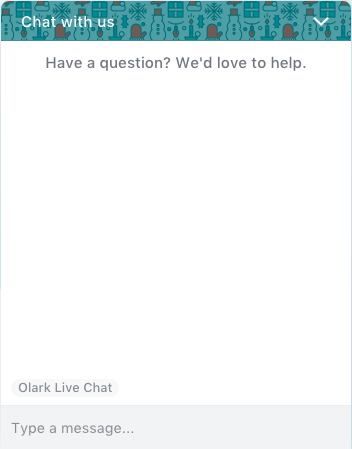 The redesigned Olark live chat makes it even easier to talk to customers and close sales.
2. Sharebird
Of course, as the CEO of the company, I'd be remiss if I didn't tell you about Sharebird. It's 100% free and it's shown results for our clients, and I think it could do the same for you.
Do you know what parts of your ebook are grabbing the attention of your leads?
You need to understand how your ebooks are performing so that you can create content that your leads love.
Without the right tool, there's no way of measuring whether or not people actually read your marketing PDF downloads, like ebooks, white papers, guides, checklists, etc. Sharebird can help you uncover this valuable information. (For free!)
With Sharebird, you can see the following for each lead:
Which leads actually view your content
How long they view it
Which pages they view
Whether or not they share your content internally with team members
What's even better is you can see all this data in aggregate so you know what content to create next.
And Sharebird can be used with other tools for greater leverage. (Want to put live chat on your marketing PDFs? Olark integrates with Sharebird!)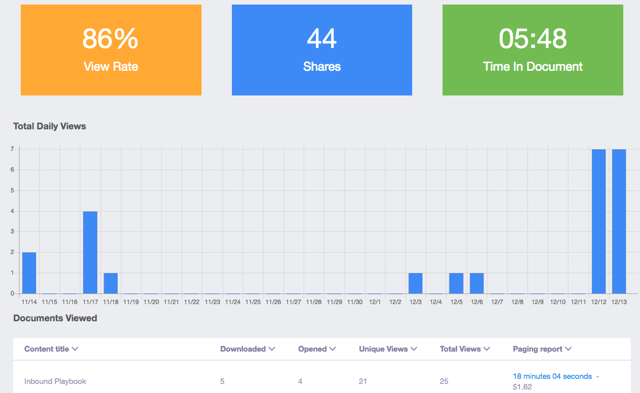 Sharebird's analytics dashboard gives you robust data on your readers' activity in an eBook.
3. Drip
Are your leads disengaging because you send them generic and non-personalized emails?
The difference between spam emails and relevant emails is personalization. If you send your leads emails about things they are interested in, they are much more likely to view your emails and the content that you send.
That's why Drip is so great. It's a really cost-effective way to make sure you send your leads the right emails at the right time.
Drip integrates with over 50 different software applications, so you can rest assured that it will be easy to get Drip up and running for your company.
Drip starts at $0 for your first 100 contacts. It goes to $41 a month, billed annually for 2,500 subscribers.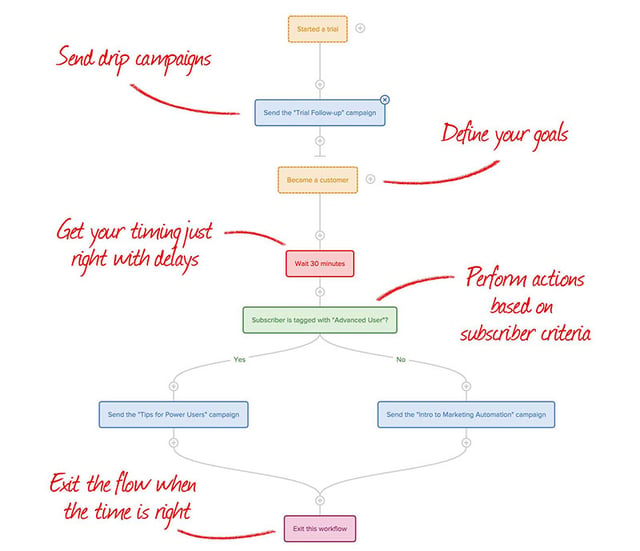 Visual workflows in Drip make it easy to set up an automated chain of events that will increase conversions.
4. Crazy Egg
Do you know why your visitors are leaving your website?
If you're merely guessing what makes your visitors convert versus what causes them to abandon your site, then you are not using Crazy Egg.
Crazy Egg takes the guesswork away. Now you can see what your visitors love, what they click, where they go, and what they ignore.
If you want your website to motivate a visitor to become a customer, Crazy Egg will let you see how they interact with your site.
Crazy Egg has a 30-day free trial so you can see the ROI of the product. After the 30-day trial, pricing starts at $9 a month.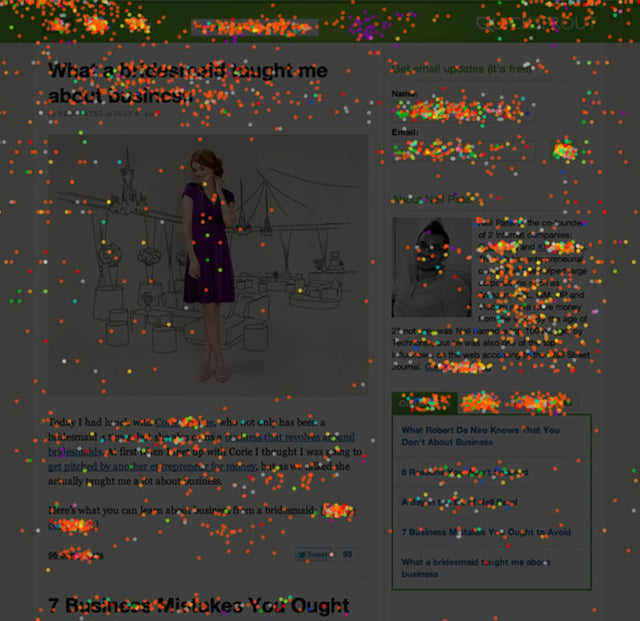 With Crazy Egg heat mapping, you can see where your visitors spend the most time on your site.
5. Wistia
Are you getting the most out of your investment in video?
If you don't know how people are interacting with your videos, then the answer is no. Videos are an awesome way to engage your traffic and leads. Video content is very consumable.
When your prospects engage with your videos, they leave digital footprints behind that tell you what they are most interested in. This insight will help your salespeople determine how to get sales meetings with their leads.
Wistia gathers all of this data for you seamlessly. It will tell you how each person views your video, where people drop off, and what parts of your video get the most engagement.
Wistia is $0 for your first three videos, and then goes to $100 a month for up to 150 videos.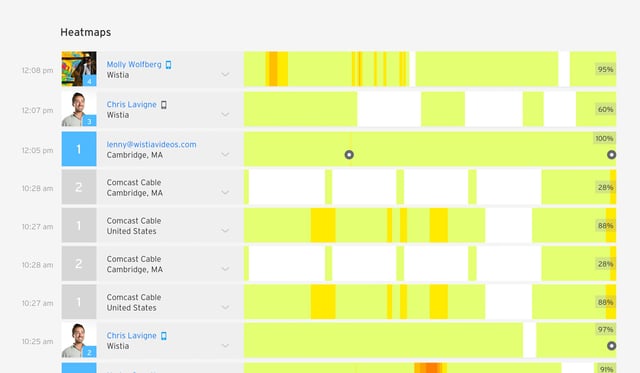 Use Wistia viewer insights to better understand which videos are converting.
Conclusion
2017 is nearly here. In the new year, you don't want to be in the same situation you are in today, throwing away potential sales meetings because of holes in your marketing and sales funnel.
Companies have increased the amount of sales meetings they book more than ten-fold with these five no-risk tools. So don't wait—Try them today!